No Joke! I LOVE this recipe. And so does the whole family!
The base of this recipe is from the "Oh, She Glows" cookbooks with Angela Liddon. Her recipes are full on vegan, but we are not, so I use her recipes (because they offer amazing meatless meals!) and tweak. For instance, we use regular cheese and regular sour cream instead of the vegan substitutes. But everything else we left the same. And it was OH SO GOOD!!!!
You'll also see my kiddos lending a hand with this recipe. There are many things, that if I put some forethought into it, they can help with. This was the first time we had cooked together in a while and it went really well. I am actually looking forward to doing it again!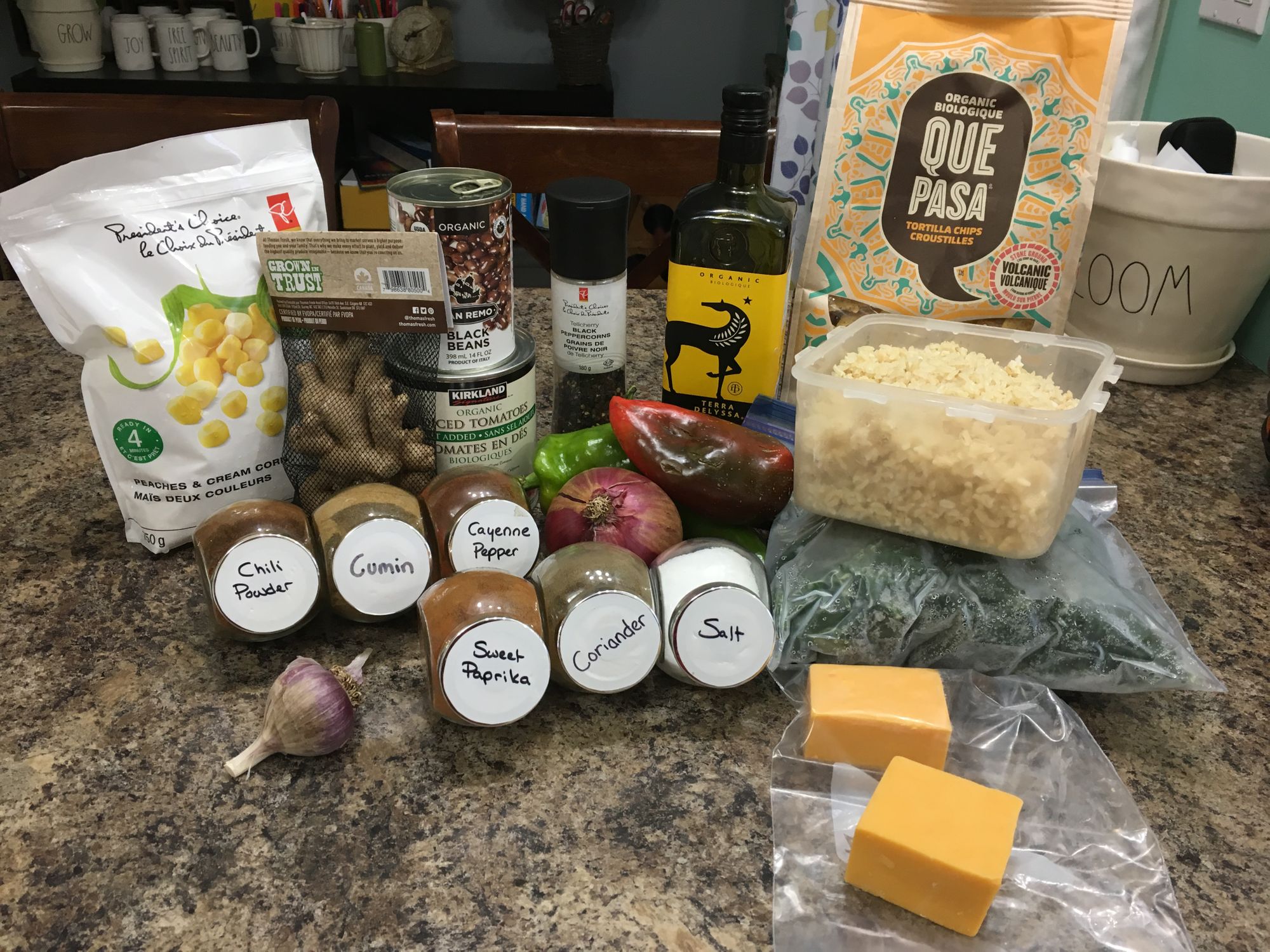 Ingredients:
Spice Mix-
1 tbsp. chili powder
1 1/2 tsp. ground cumin
1 tsp. sweet paprika
1/4 tsp. cayenne pepper
1 1/4 tsp. salt
1/4 tsp. ground coriander
Casserole-
1 1/2 tsp. extra-virgin olive oil
1 red onion, diced
3 cloves of garlic, minced
2 bell peppers, diced
salt and pepper as needed
1/2 cup frozen corn
1 large can diced tomatoes, with the juice
1 cup tomato sauce
2-3 cups chopped kale leaves, I freeze mine when I grow it and it crumbles into pieces so I can add it to anything all year long, and the best part, the kids don't notice when its so small!
1 regular can black beans, drained and rinsed
3 cups, I just used the whole container I had made previously, cooked brown rice
1 1/2 cups shredded cheddar
3 big handfuls of tortilla chips ,crushed
Toppings-
Salsa
Avocado
Sour Cream
Cilantro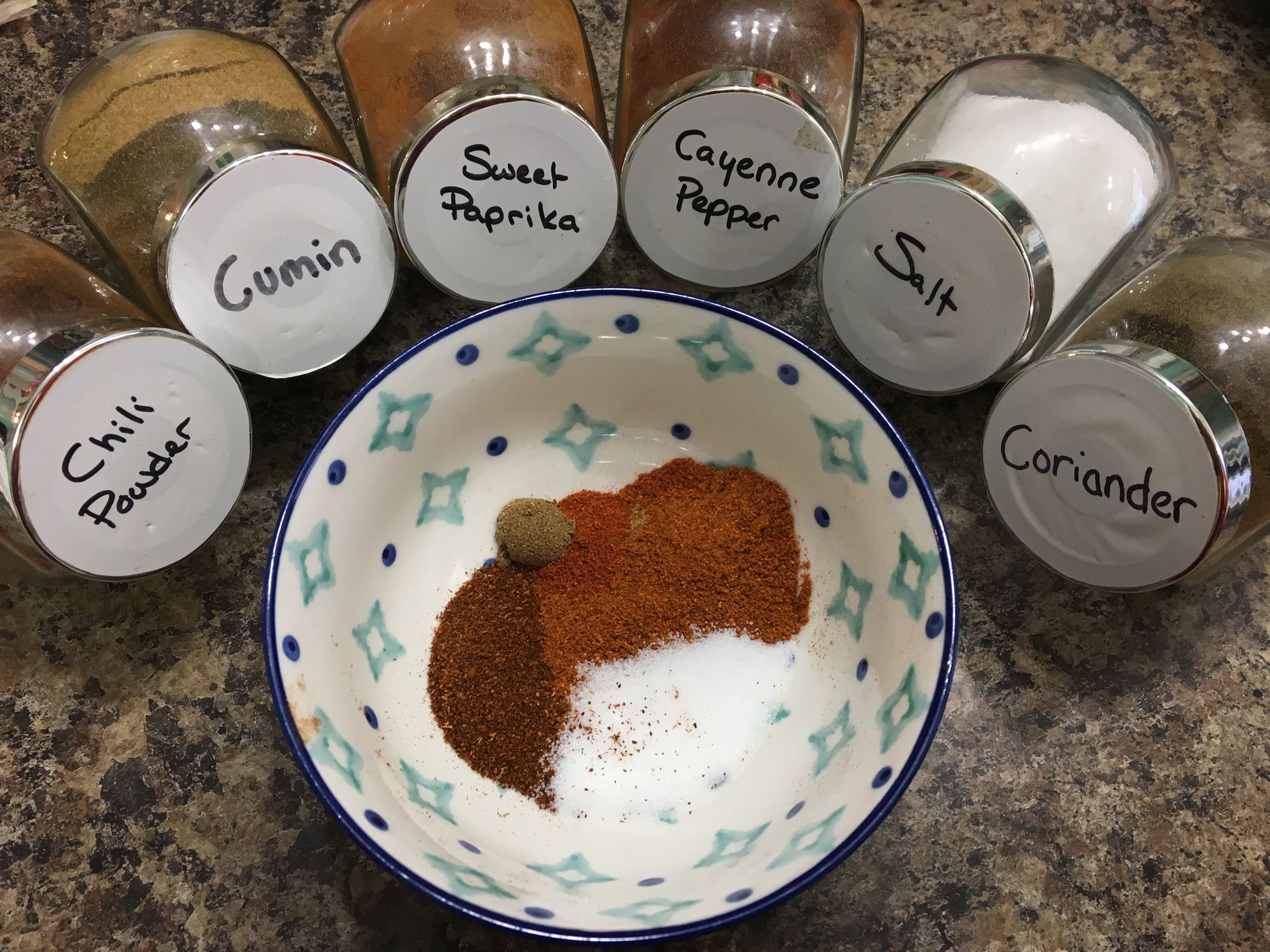 Step One: Mix together your spices to create the spice blend you'll need.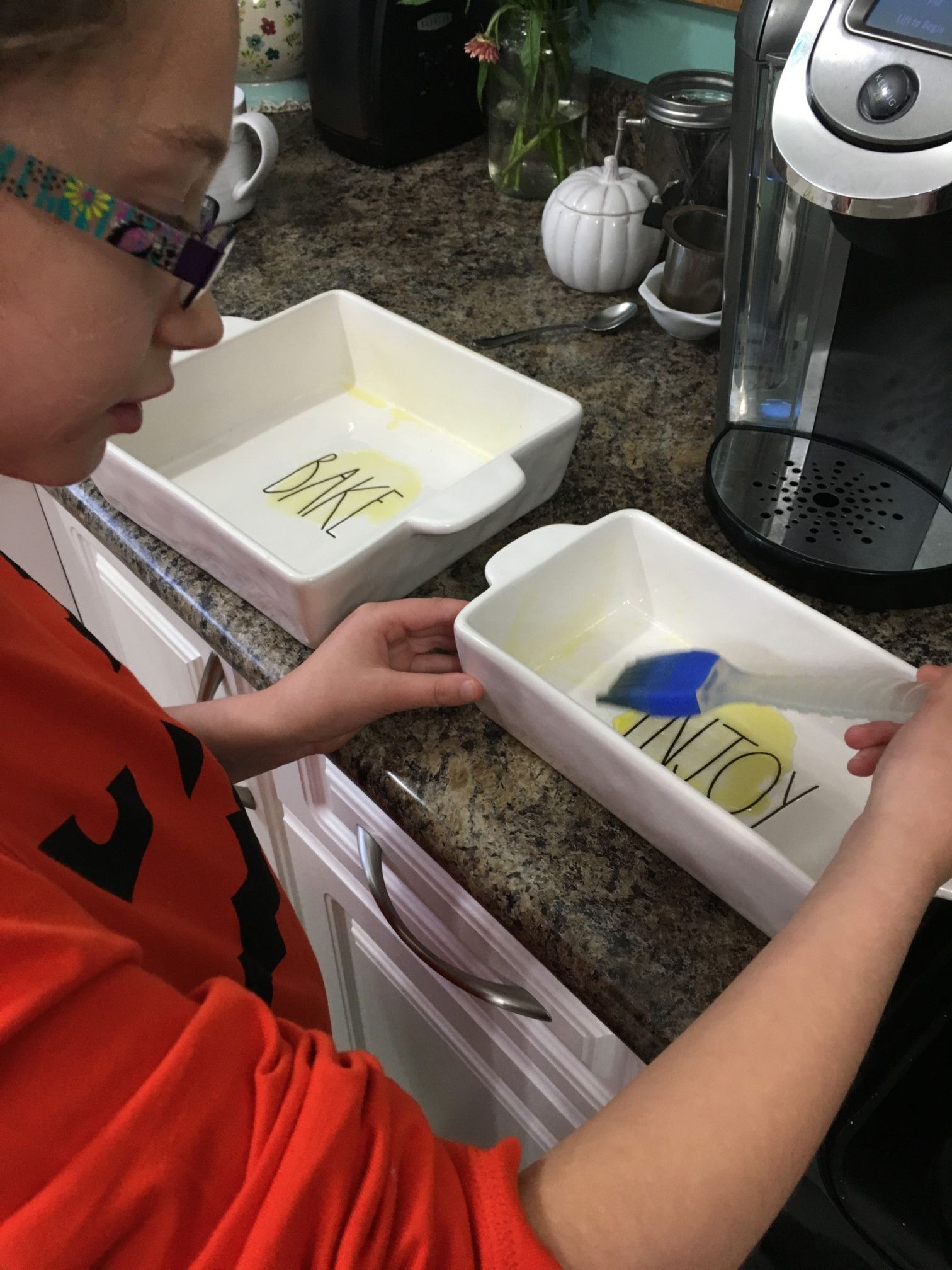 Step Two: Oil your dishes and preheat the over to 375*F.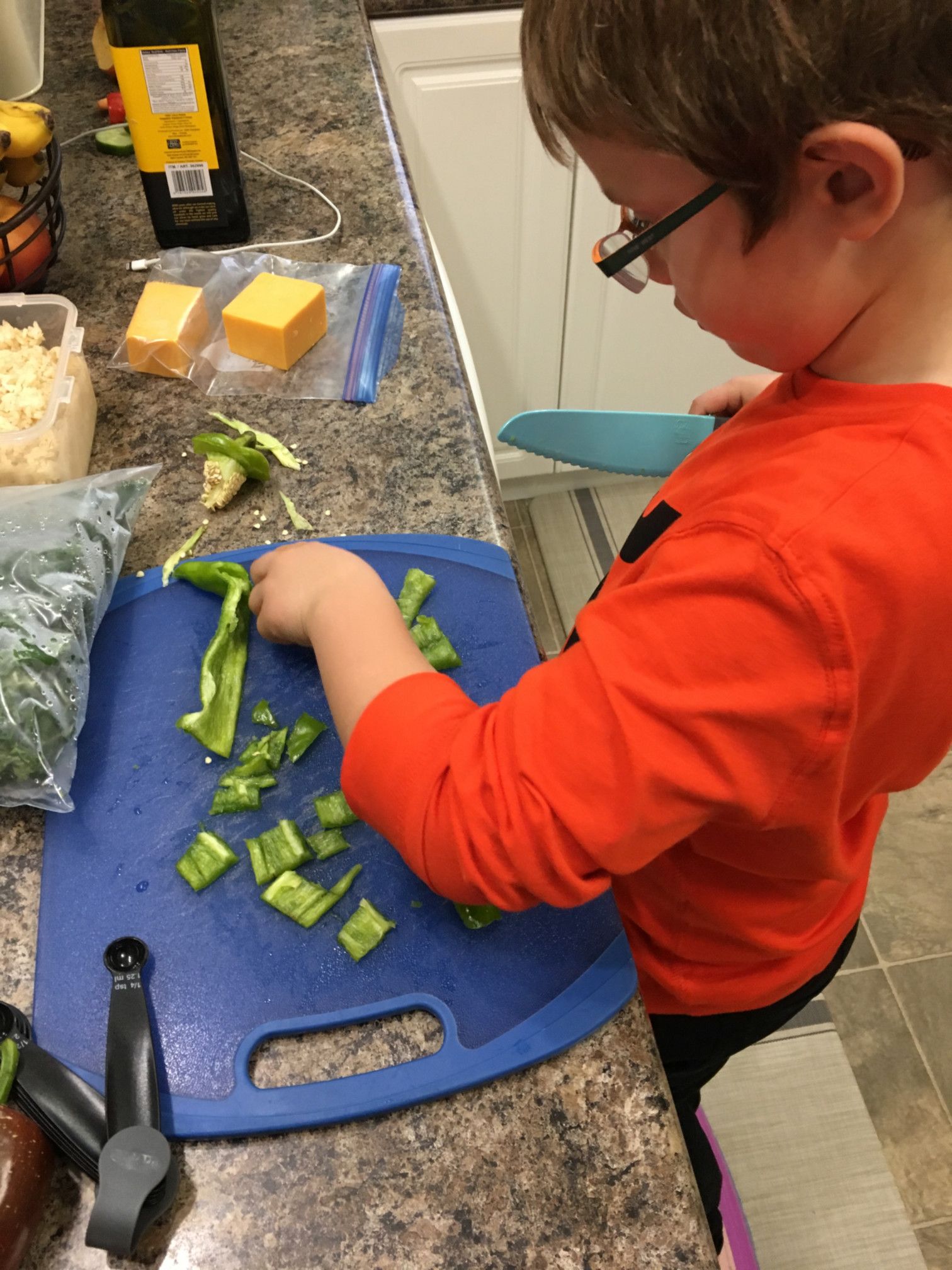 Step Three- Prep all your veggies. The peppers were easy for this little man to cut into pieces and then I chopped smaller with mine. Then it's time to heat your wok over medium-high.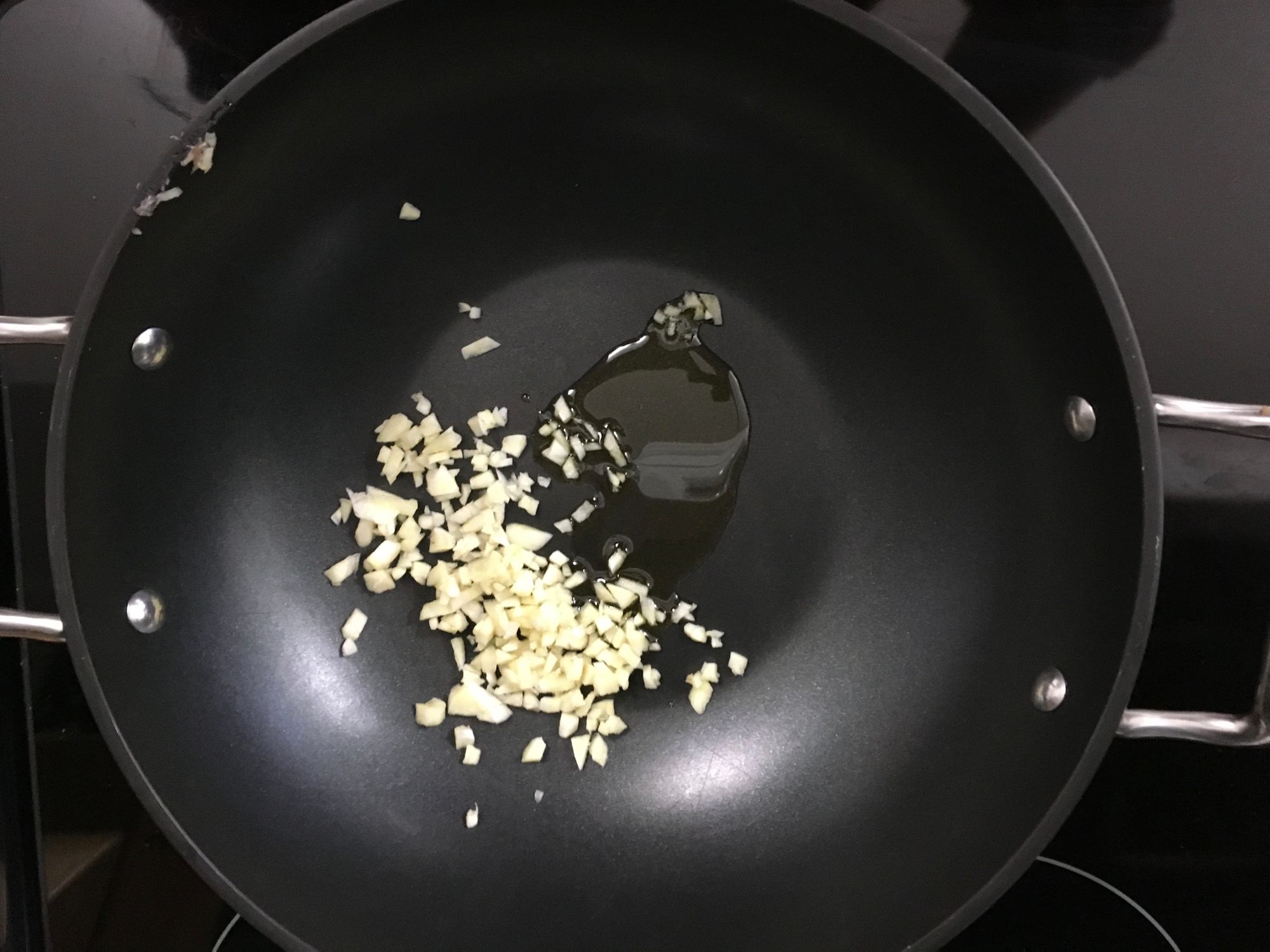 Step Four- Add garlic, onion, peppers and your seasoning mixture. Then stir.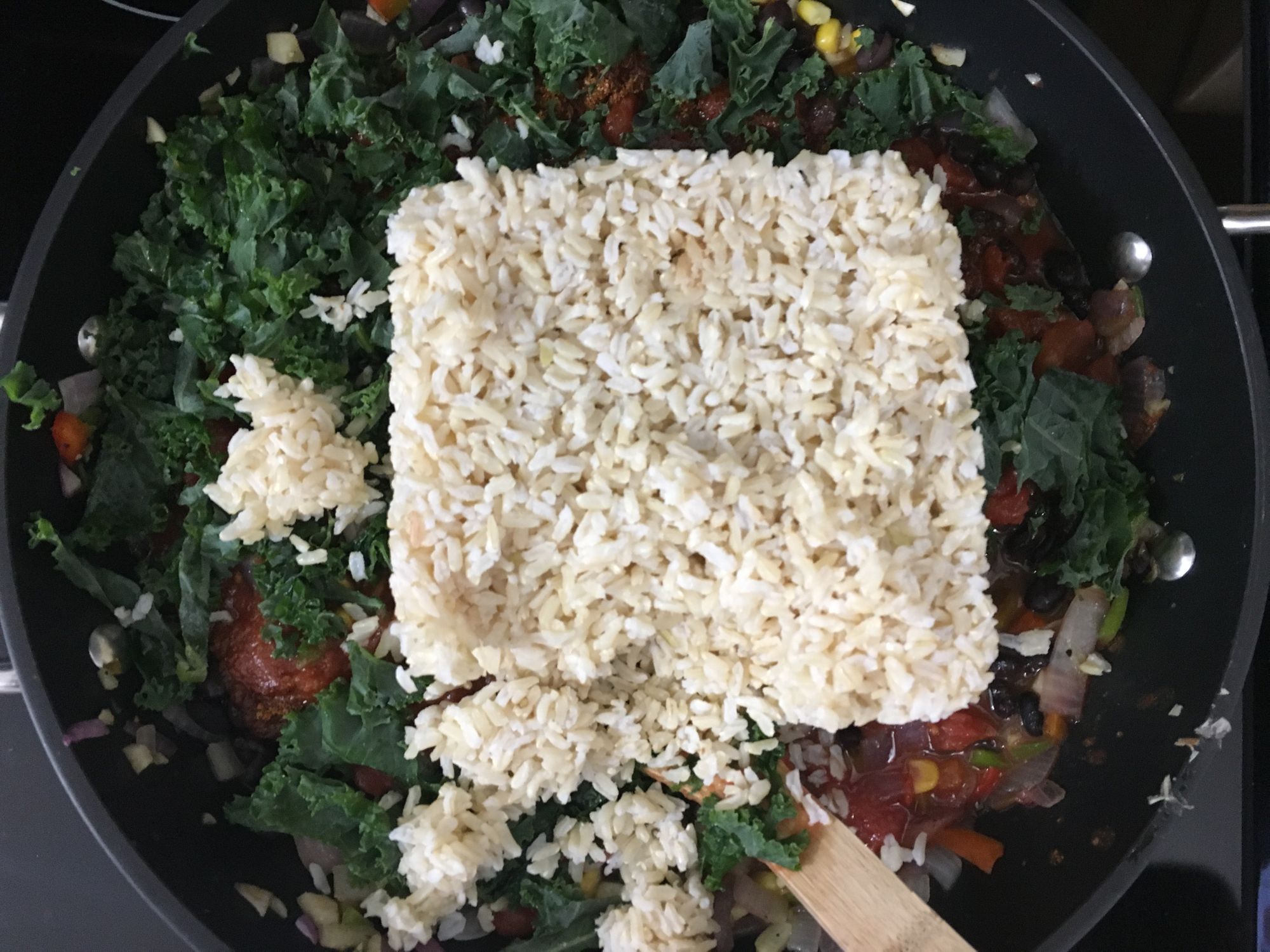 Step 5- Next Add the remaining ingredients: corn, diced tomatoes, tomato sauce, chopped kale, black beans, rice, and stir. Then stir in a quarter cup of the shredded cheese.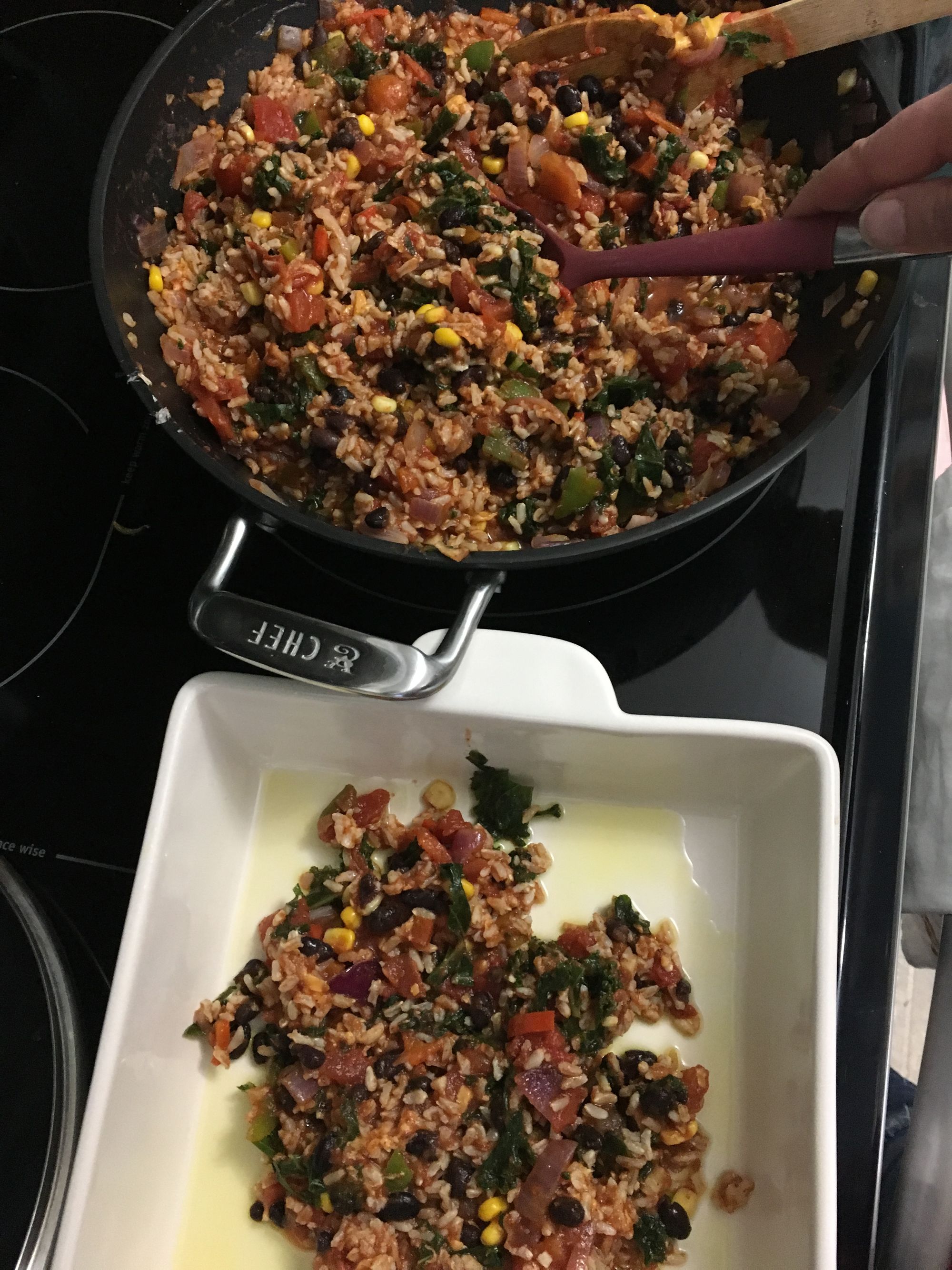 Step Six- Transfer the mixture into your prepared baking dishes.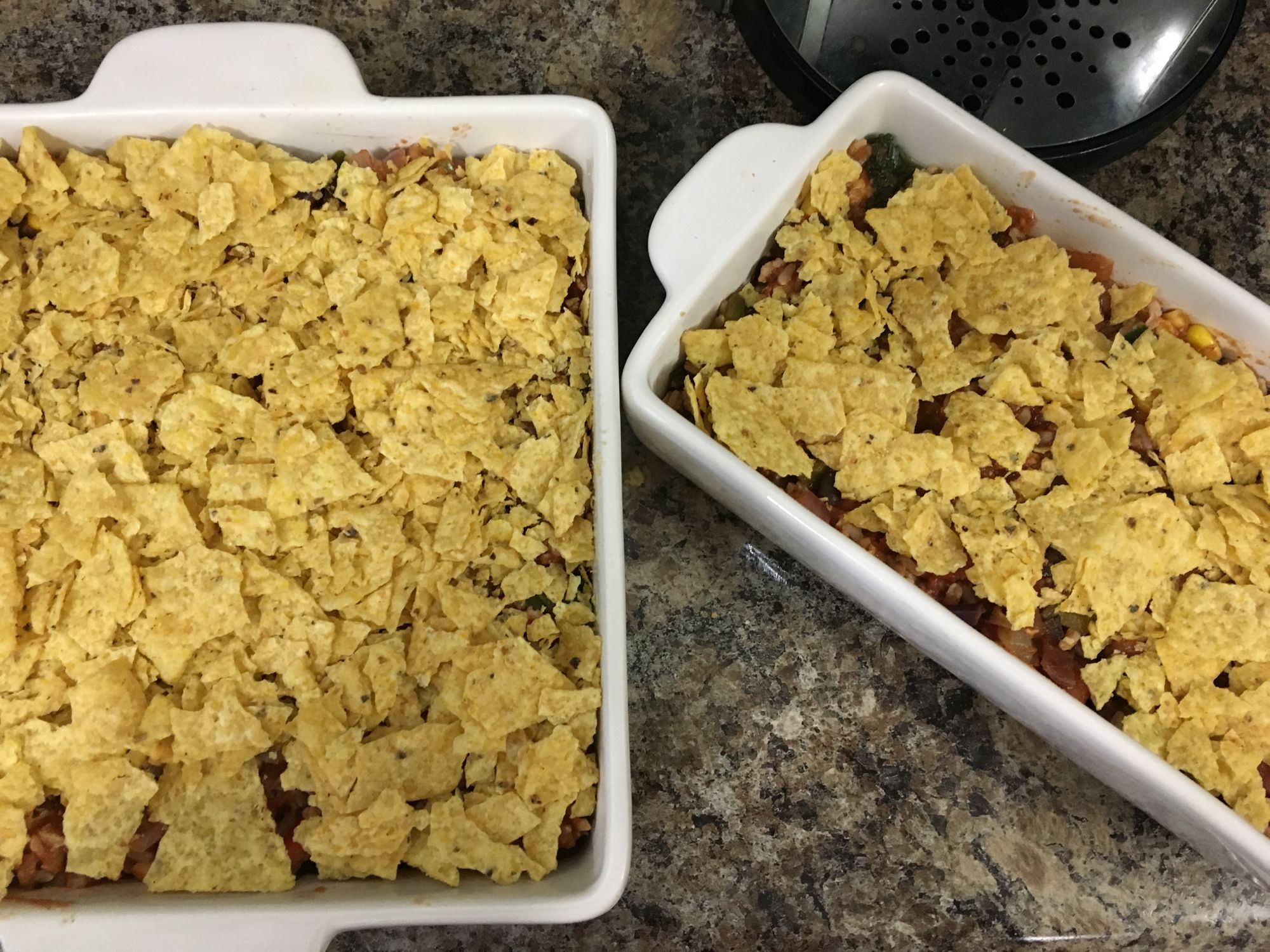 Step Seven- Top with the crushed chip pieces.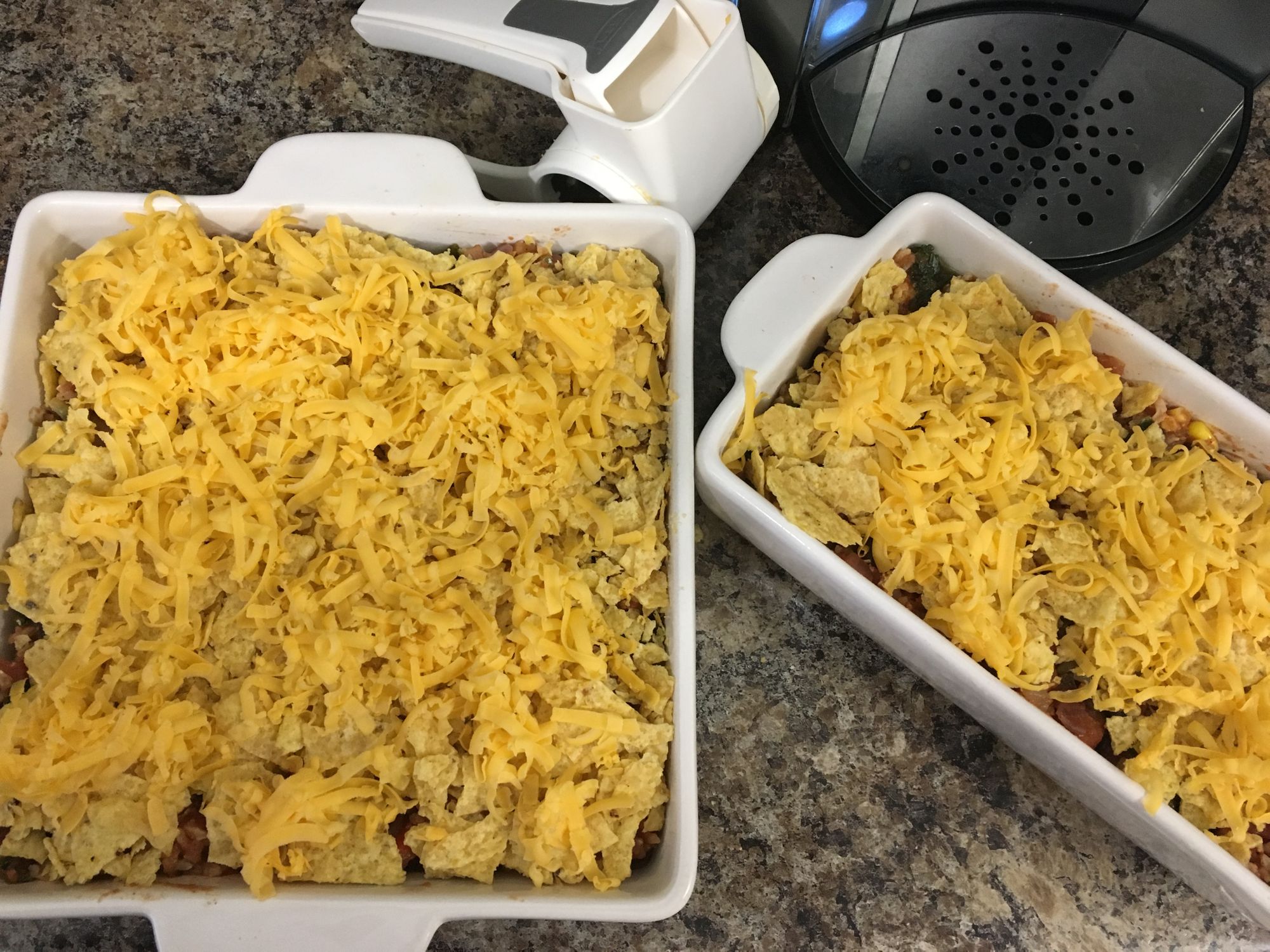 Step Eight- Top the chips with the remaining shredded cheddar cheese. (Add more if needed ;-) Then tent the top with tinfoil and pop into the preheated oven. Bake for about 30 minutes. You are just trying to heat it thoroughly. So if it stays in longer it will be fine too.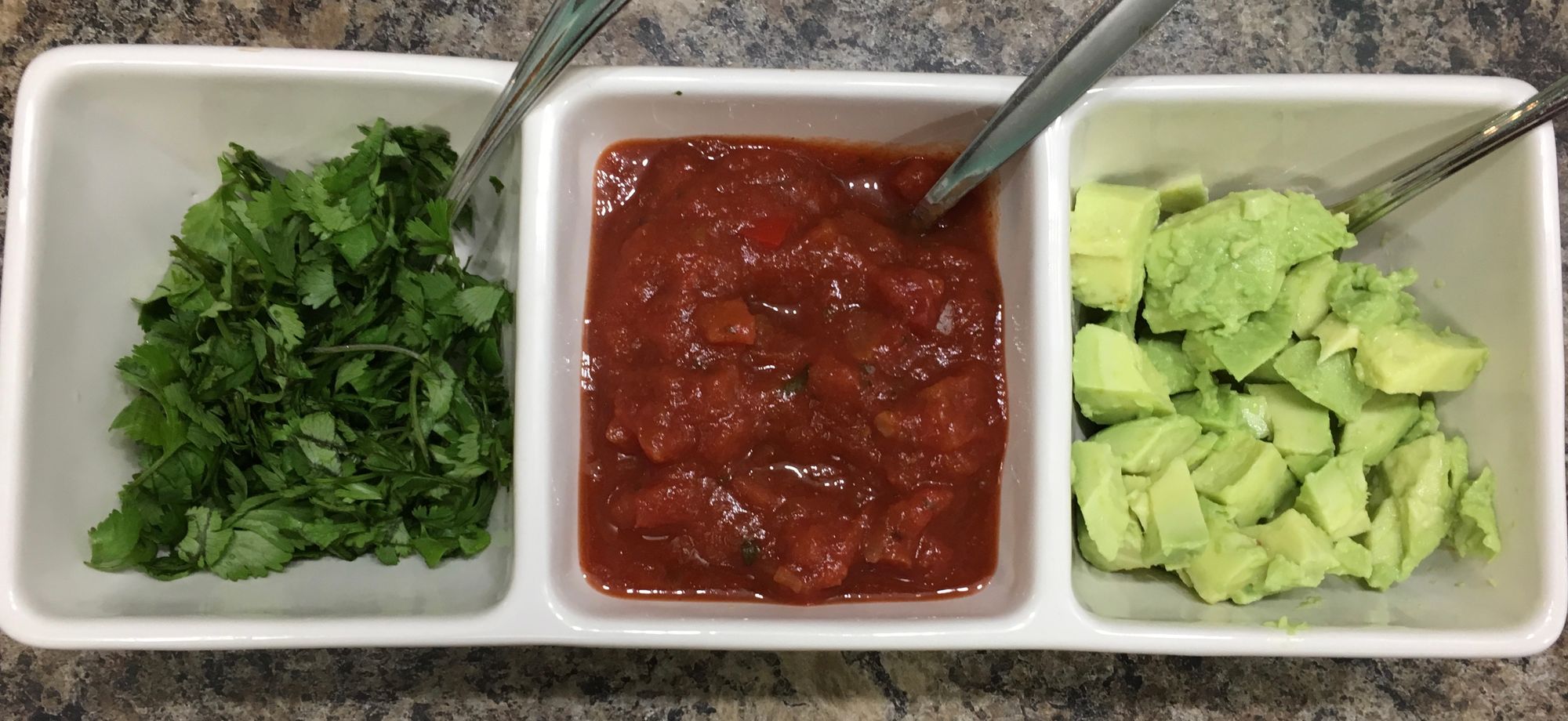 Step Nine- While it bakes, prepare your toppings! We love chopped cilantro with any Mexican food. Then some salsa, cut up avocado and sour cream (not pictured) are a must for us! You could also serve with more tortilla chips, extra cheese, olives, jalapeños- anything you could see as a topping on nachos!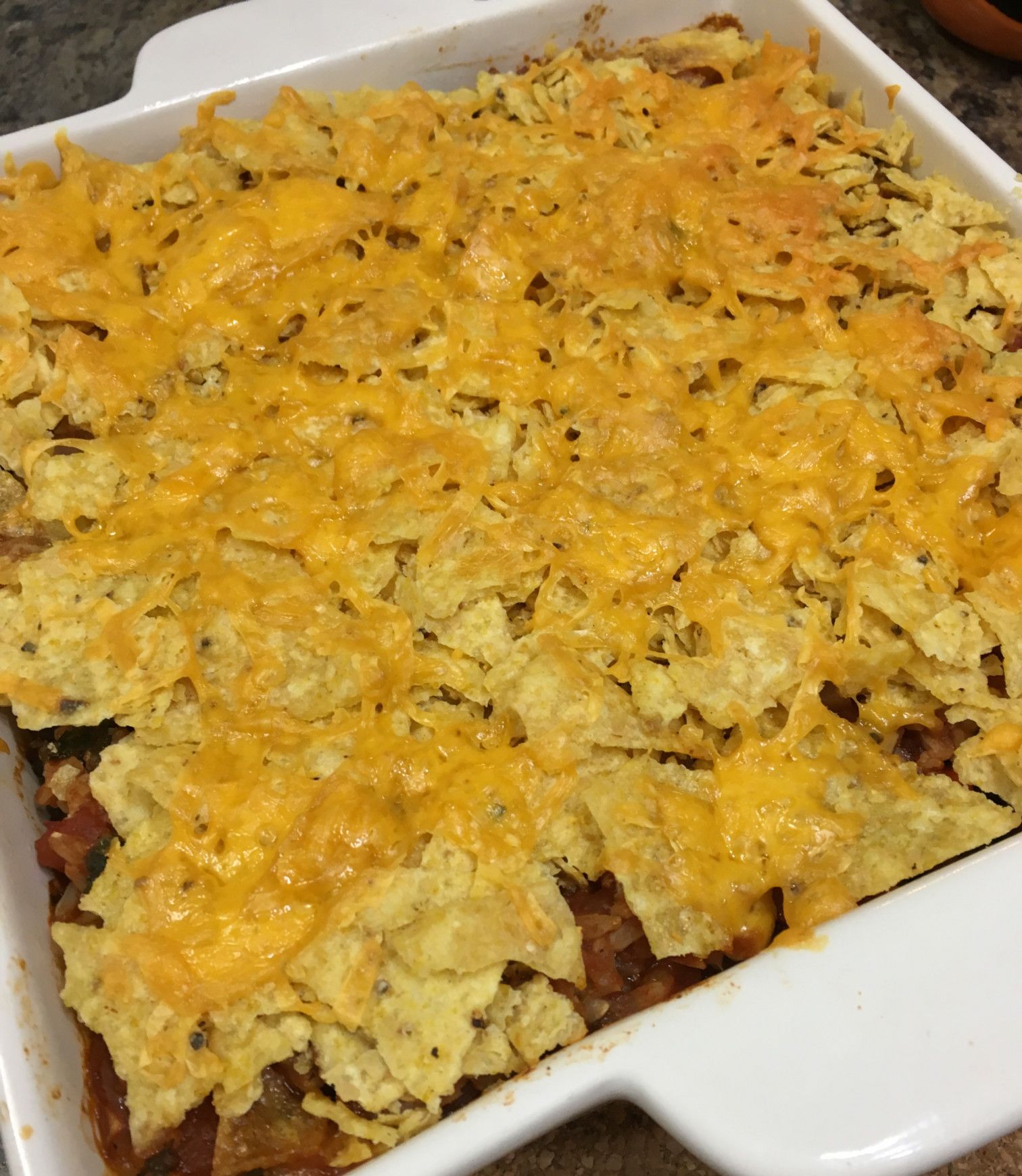 Step Ten- Pull your casseroles from the oven and check if they are bubbling around the edges. If yes, they are done! Plate, top with your choice of toppings and ENJOY!