This was my first experience with making quiche. I love eating it, but have never actually made it. Closest I've ever come to it was with a frittata. So when I saw Joanna's recipe in Magnolia Table, I decided to give it a try. I have made a couple alterations to make this dish less expensive. Cheese and  heavy cream can be so pricy! But it still turned out AMAZING!
I made this quiche to allow for some easy and healthy heat up breakfasts. Worked like a charm! And although my kids took some convincing to try it - they did eat it up. Definitely have decided and now altered my salt usage in this dish.  Both of them had said it was too salty. Ketchup helped with that ;-)
Make note that you'll need a crust for this dish. So be sure you head over to my pie crust recipe. (You can buy pre-made crusts, but the store bought ones are also filled with preservatives. So I prefer to make my own. And honestly, if you're going through the labour of love to make this dish from scratch, why take a short cut.)
And away we go: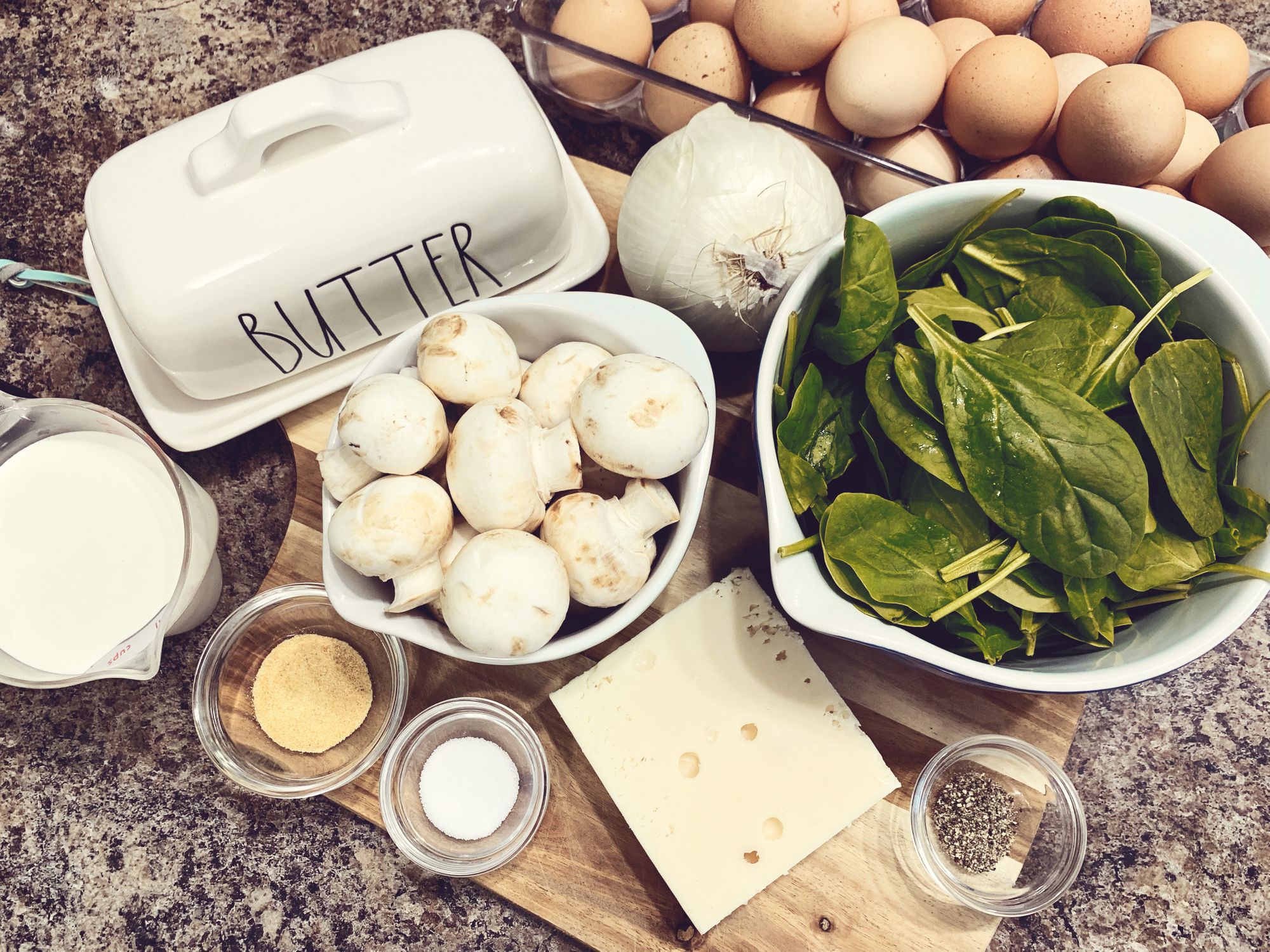 Ingredients:
2 Tbsp.Salted Butter
1 Cup White Onion, Minced
2 Cups Spinach Leaves
2 Cups Mushrooms, Chopped
6 Eggs
1 Cup 10% Cream
1 Tsp. Garlic Powder (I used this, but next time I think I'll use minced fresh Garlic to bring the saltiness down.)
1/2 Tsp.Salt
1 Tsp.Pepper
2 Cups Grated Swiss Cheese
1 Pie Crust from my post over here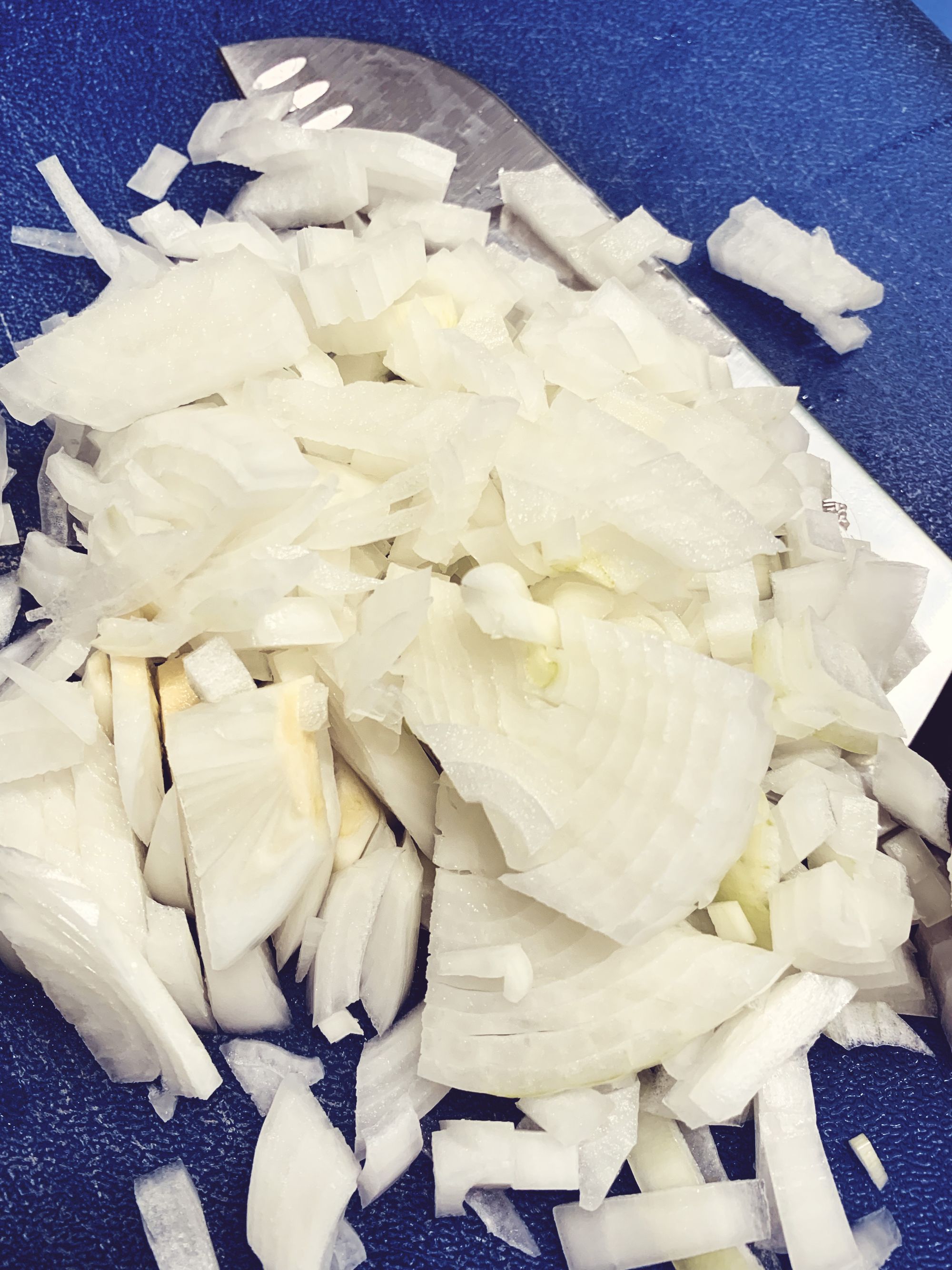 Step 1: Preheat your pan over medium high heat. Melt your butter and then add your onions. Stirring occasionally until the onion has softened. (Next time when I use fresh garlic instead of the powder, this is when I'll add it.)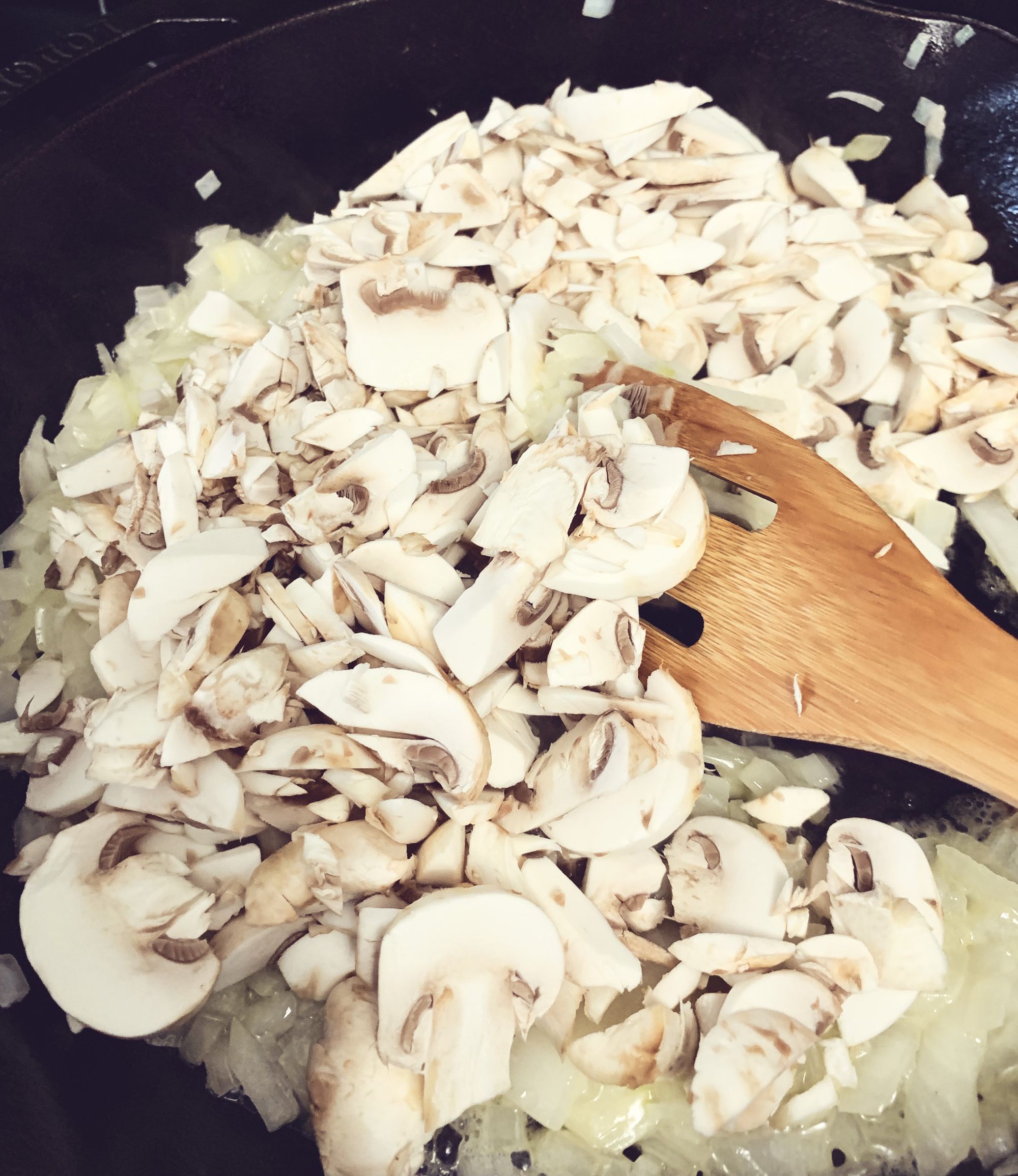 Step 2: Add your mushrooms and cook down, occasionally stirring, until most of the moisture has cooked off, about 3-5 minutes. Add your spinach and allow it to cook down for about a minute, stirring constantly. Set aside.
Step 3: Break your eggs into a large mixing bowl. Whisk and then add your cream, salt, pepper and garlic powder (if using- don't double up on the garlic). Whisk together.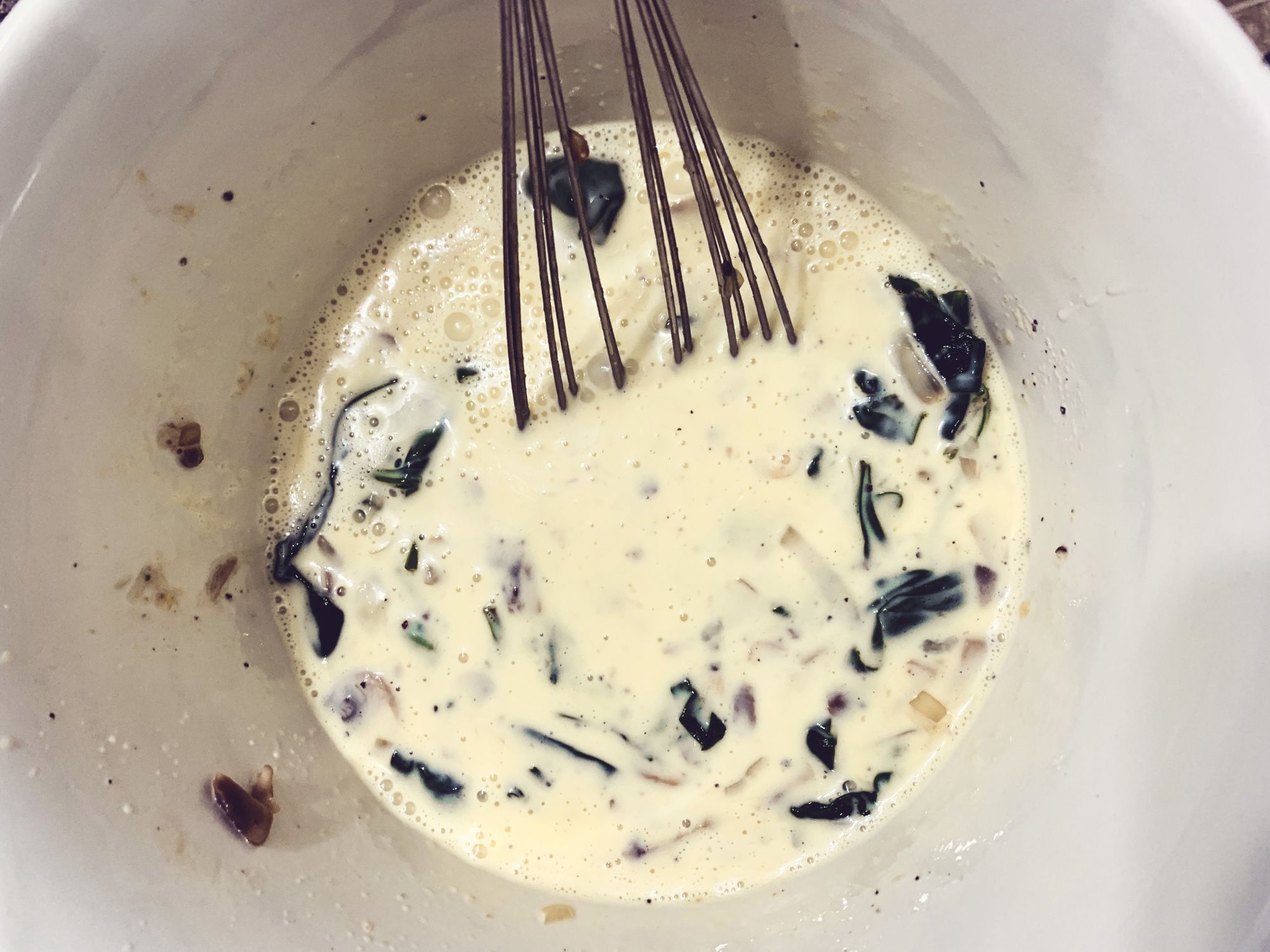 Step 4: Add your cooked and now cooled veggie mixture. And then add your grated swiss cheese. Stir well to combine.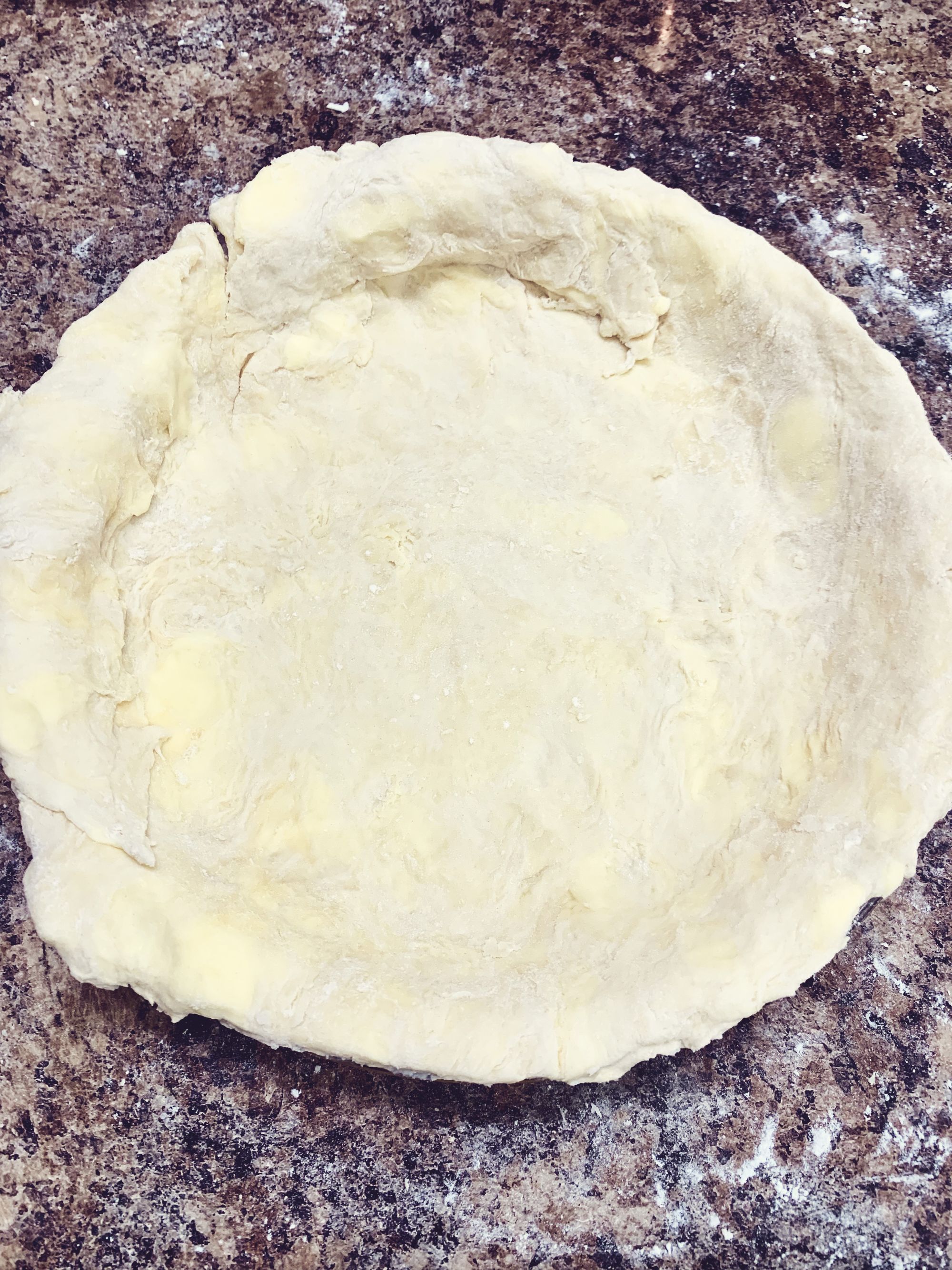 Step 5: Pour the mixture into your unbaked pie shell. Bake at 350*F for 40-50 minutes. When the egg mixture is no longer loose it's cooked.
Sadly, due to the crazy unexpectedness of mom-life, I didn't get any pictures of the final products.... Figures! BUT, I can tell you that towards the end of your cooking time, if you've never made a quiche as I had, if the egg blows up like a balloon....its ok!!! It goes back down..... I literally thought I'd ruined it!
**I didn't have to do this, but incase your crust begins to brown too quickly, Magnolia Table suggests  to cover the quiche loosely with a piece of foil.