When I say basic - I mean basic! This recipe is quick and easy. Great step to make ahead of time for your quiches or meat pies. And it only takes 4 ingredients!
Ingredients:
1 1/4 Cups Flour
1 Tsp. Salt
1 Stick of Salted Butter (Also knows as 8Tbsp. or a Quarter Cup)
1/4 Cup of Very Cold Water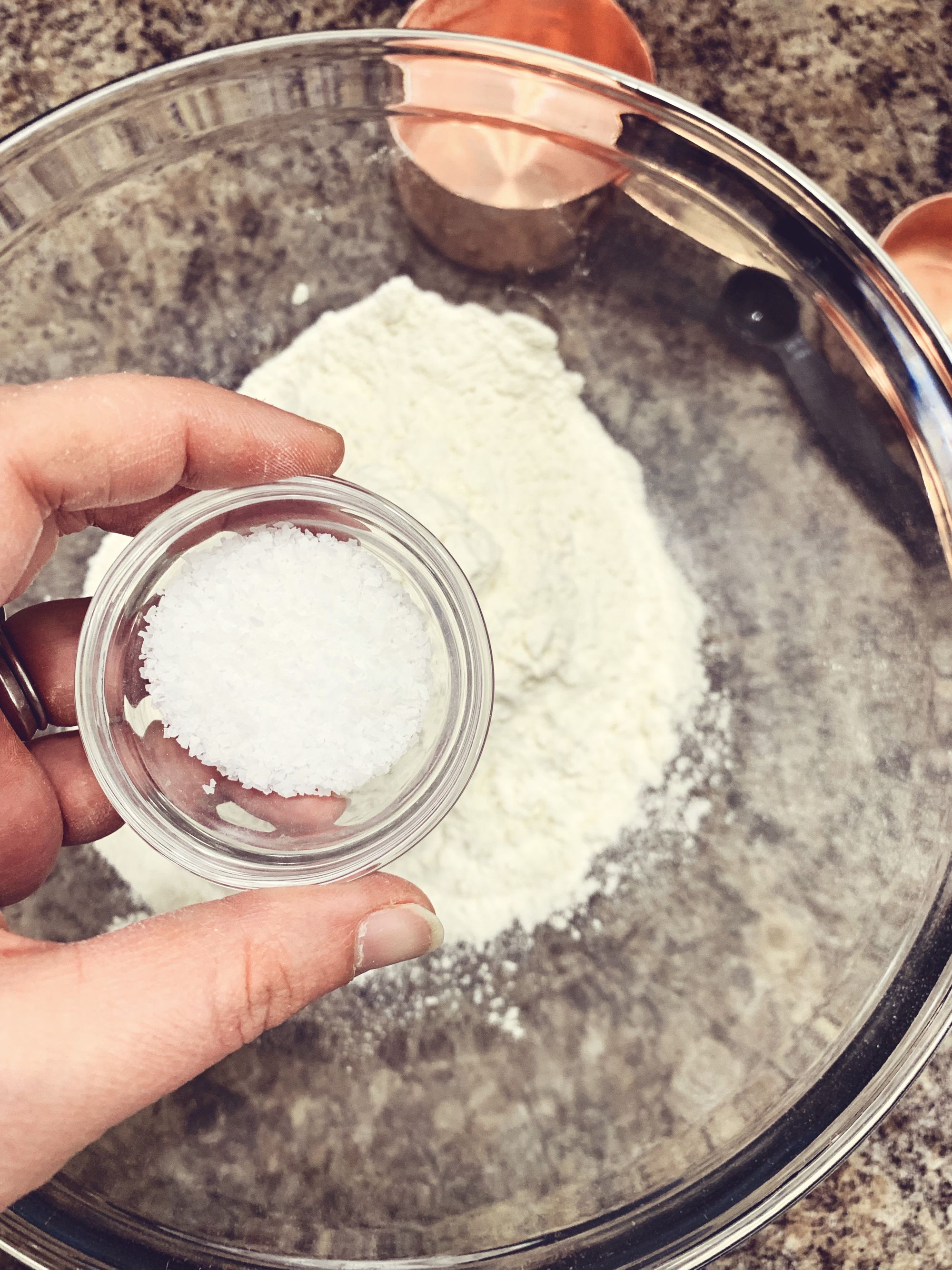 Step 1: Add you flour and salt into a large bowl and whisk together.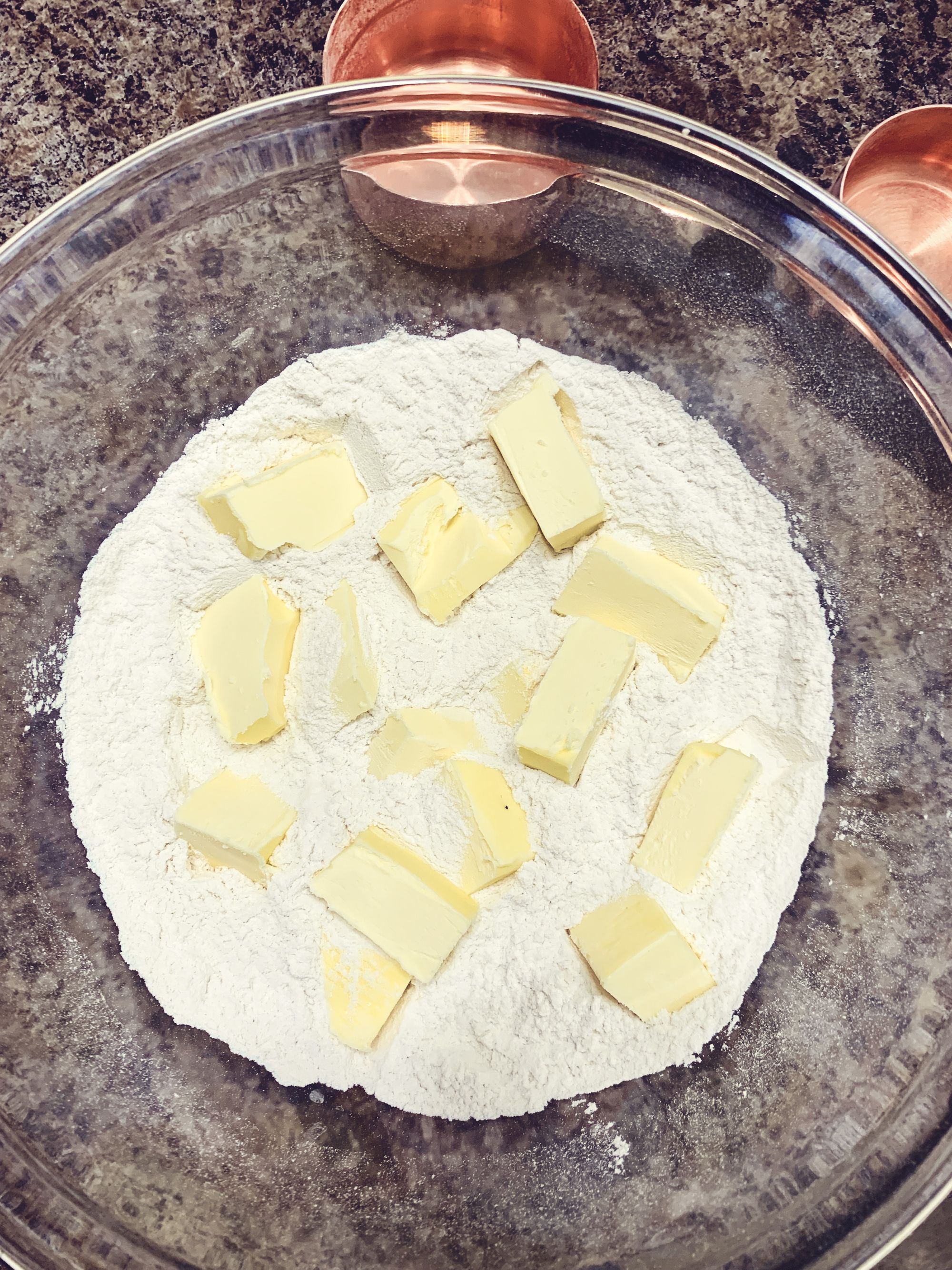 Step 2: Cube your cold salted butter and pop them into the bowl over your dry mixture. Use a pastry blender to break up the butter into pea sized pieces.
Step 3: Add cold water to the mix and use a spatula to combine. I find that I'll use the spatula to combine until it's no longer "soupy". Then I get in with my hands and begin to push the dough together until it all comes together in a ball.            NOTE: This takes a few minutes so keep at it. Pushing it down spreads the face of the dough ball and helps to pick up the dry bits. (Silly me got a bit distracted by mini "helpers" at this point, so no picture.)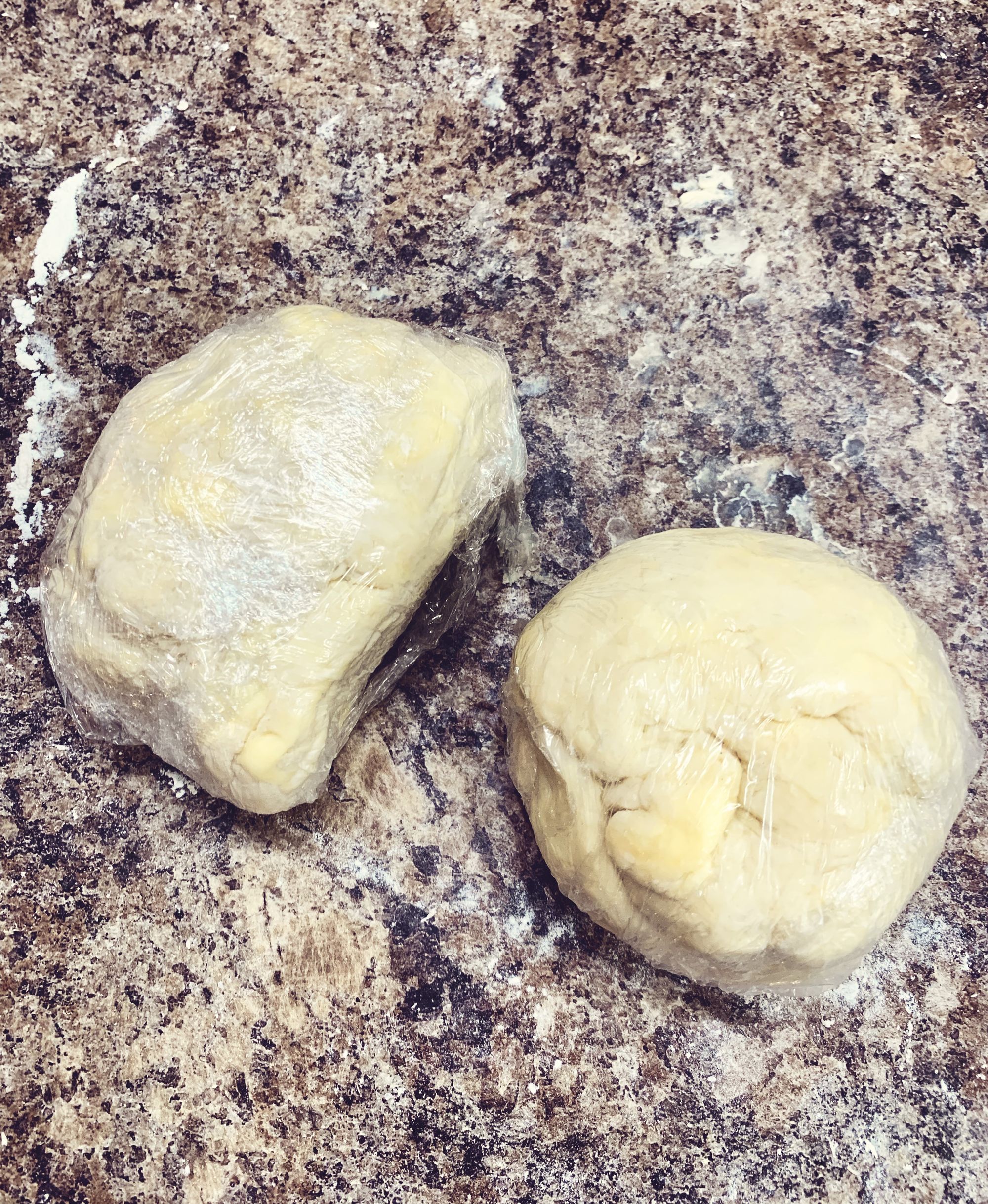 Step 5: Wrap you dough in plastic wrap tightly and toss into the fridge for at least and hour. But you can leave it in overnight if need to be made way in advance for time saving. (Here I've made a double batch, so normally you'd only have one package.)
Step 6: Roll it out on a lightly floured surface until it fits over the pie plate you are using.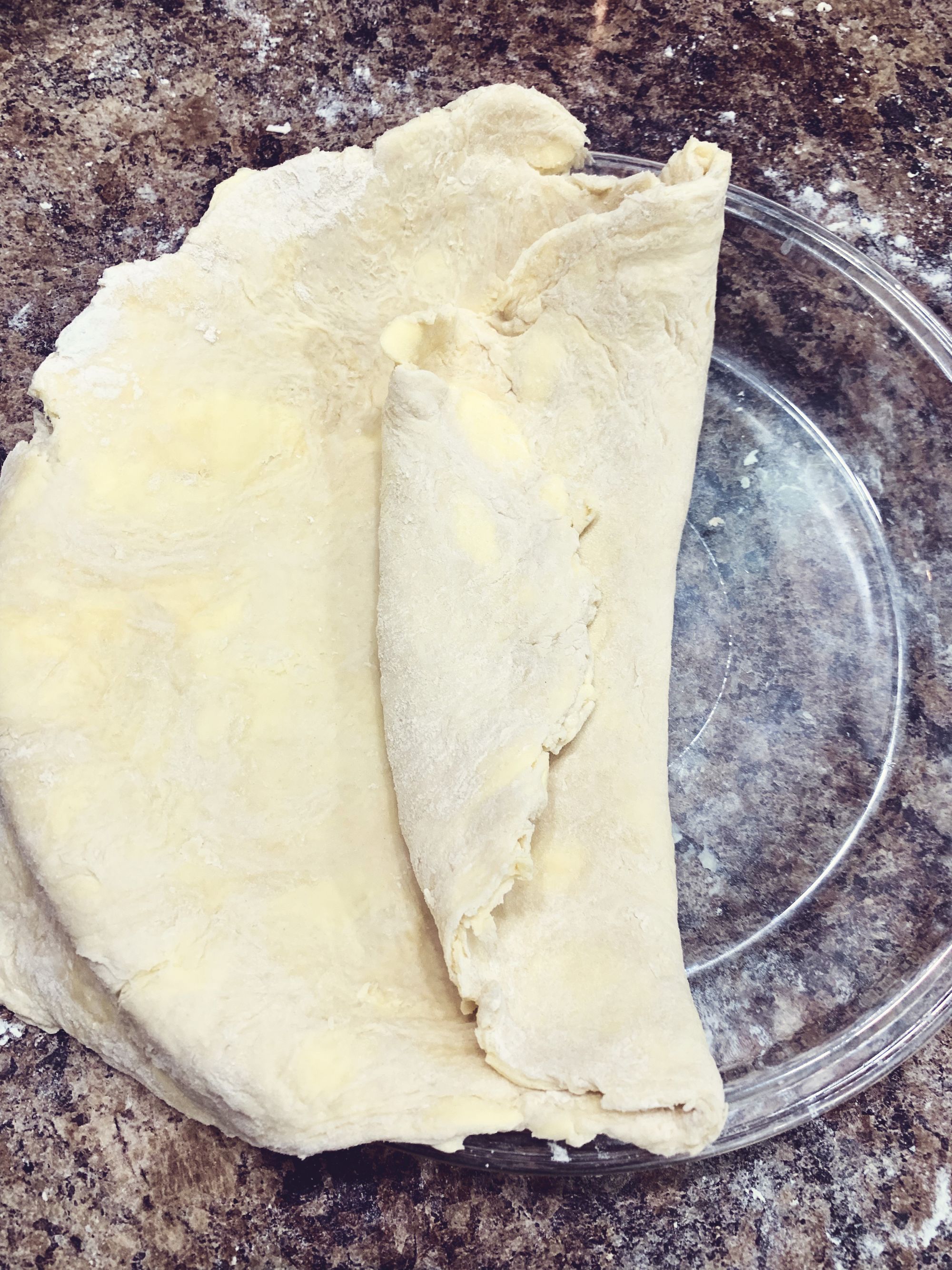 Step 7: Fold it in half , making it easier to move, and place it into your pie plate.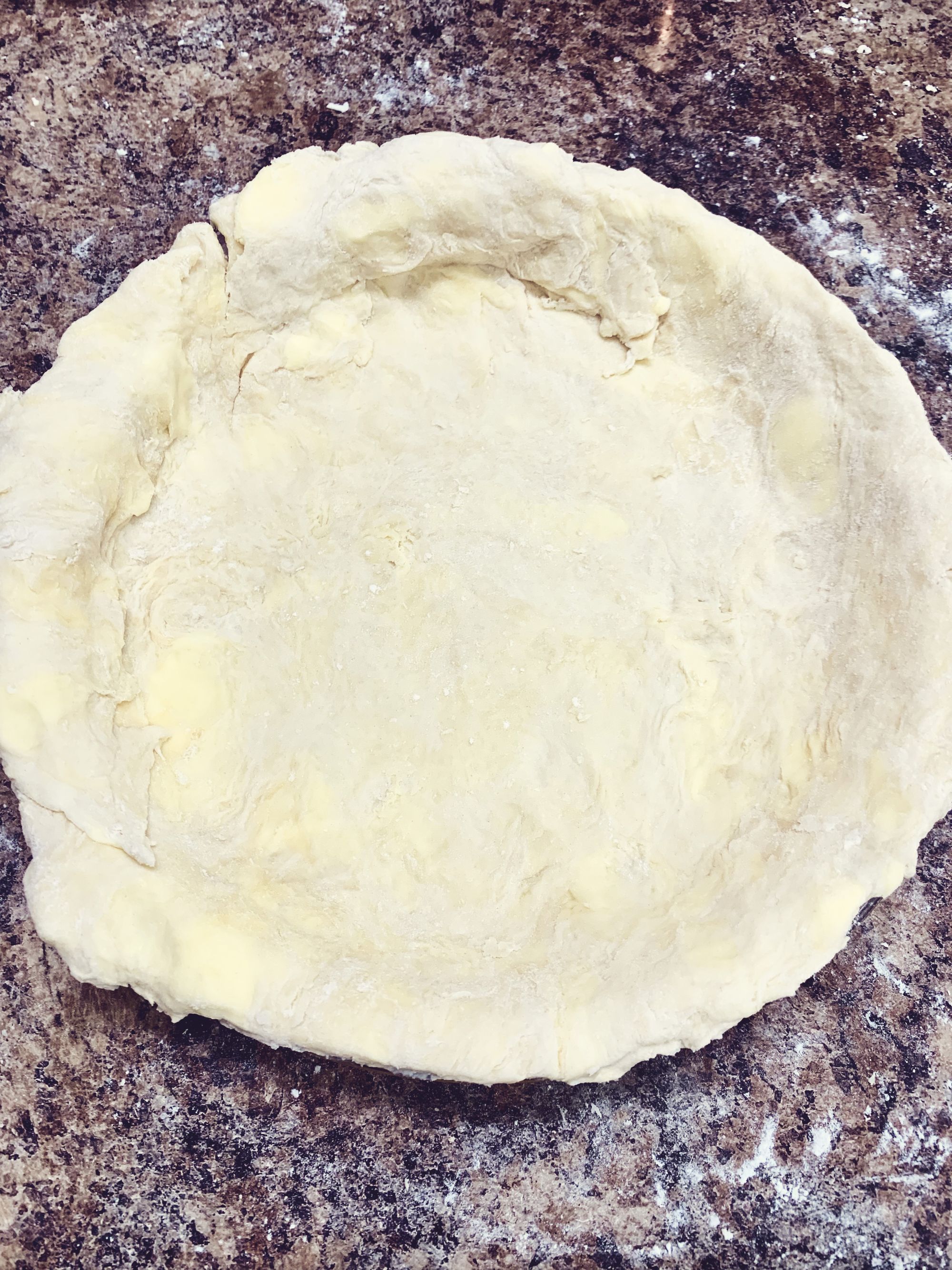 Step 8: Lastly, push the dough into the pans form and cut off any over hang bits with a knife. I use these pieces to add to any "shortages" around the edges that didn't stretch far enough. A bit of a puzzle sometimes - as you can see, it's not perfect...and it never is, but it's tasty and holds all the inside goodness together for you.
NOTE: The biggest thing to try and remember is to handle your dough as little as possible. The more you touch it and handle it the tougher it gets. So when mixing only handle it until it comes together. Only roll as much as you need and so on.
Good-luck All!!