Happy Fall, all you amazing readers!
I am so excited about fall. I love all the seasons, but there is just something about the beautiful array here on Vancouver Island as the leaves change. Since we only get snow on occasion, it's the season that you truly see an extreme visual change.
So in the midst of changing colours, I thought I would share with you some items that I have found in the past month that have helped this be a super cozy season. (Just letting you know these are all my own purchases and opinions. I have not been sponsored.)
I have downsized my wardrobe A LOT in the past year creating a bit more in the way of a "non-strict" seasonal capsule. I was on the look out for a few new cozies that I could utilize well for fall but also transition into winter. Layering is SUPER important here on the west coast so these sweatshirts were absolutely perfect!
---
Number one is from BBx Collections. Running at $42CAD. I love the bold white print and really, it has "COFFEE" on it, I was sold!
Number two is a basic from Old Navy, and I LOVE THIS COLOUR!!!! They call it "Tabacco Leaf". (There are 6 colours to choose from and when I am writing this it's on for $20!) It's super affordable and it's been such a cozy basic for me this fall so far!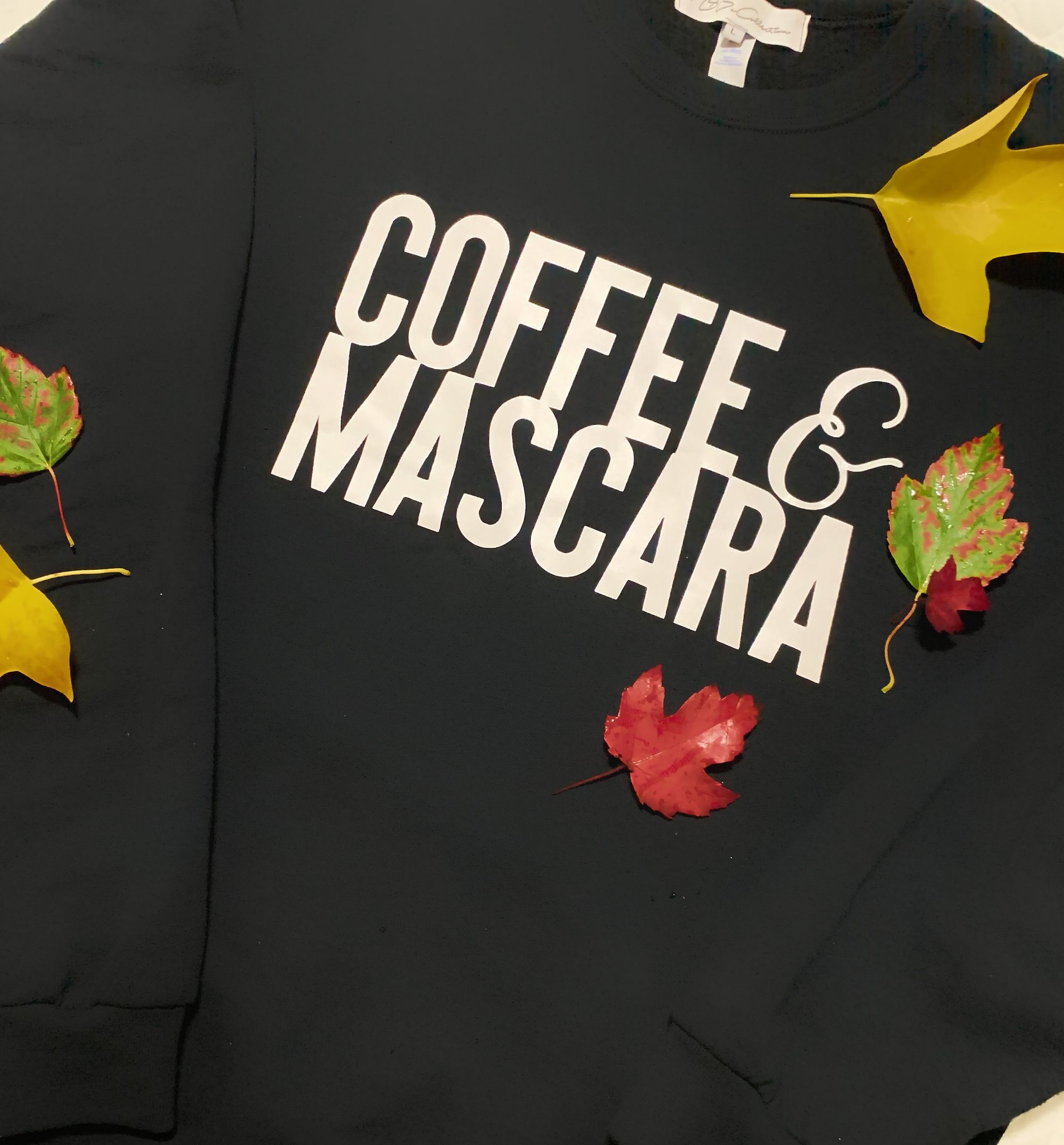 ---
For my next items, not clothing, but a super inexpensive way to cozy up your couch for fall! This blanket is from Amazon.ca and so are the cushion covers! I love the soft orange, almost pink colour of this blanket. And it is SO soft! Perfect for cuddling up with coffee in hand (or tea....or wine), book at the ready. The pillow covers are also from Amazon.ca and super affordable in a pack of 2. The black will transition into winter too, so double whammy! (I actually purchased these at $14 for the 2, but at this moment they are on for $6!!!!!)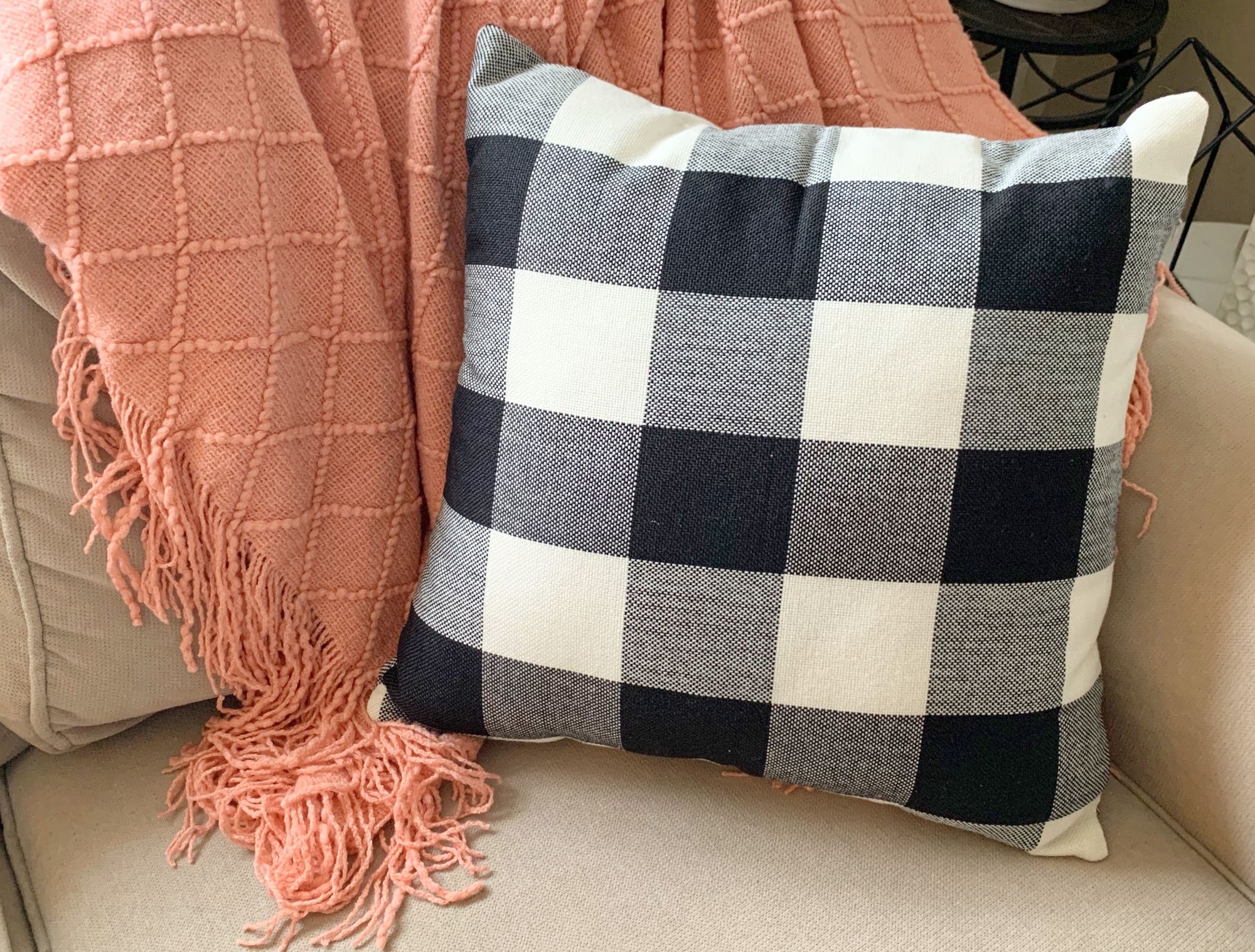 ---
Another Cozy item I am loving is my Saffron and Spice candle from Natura Soy. They burn forever and you will not be disappointed by the scent!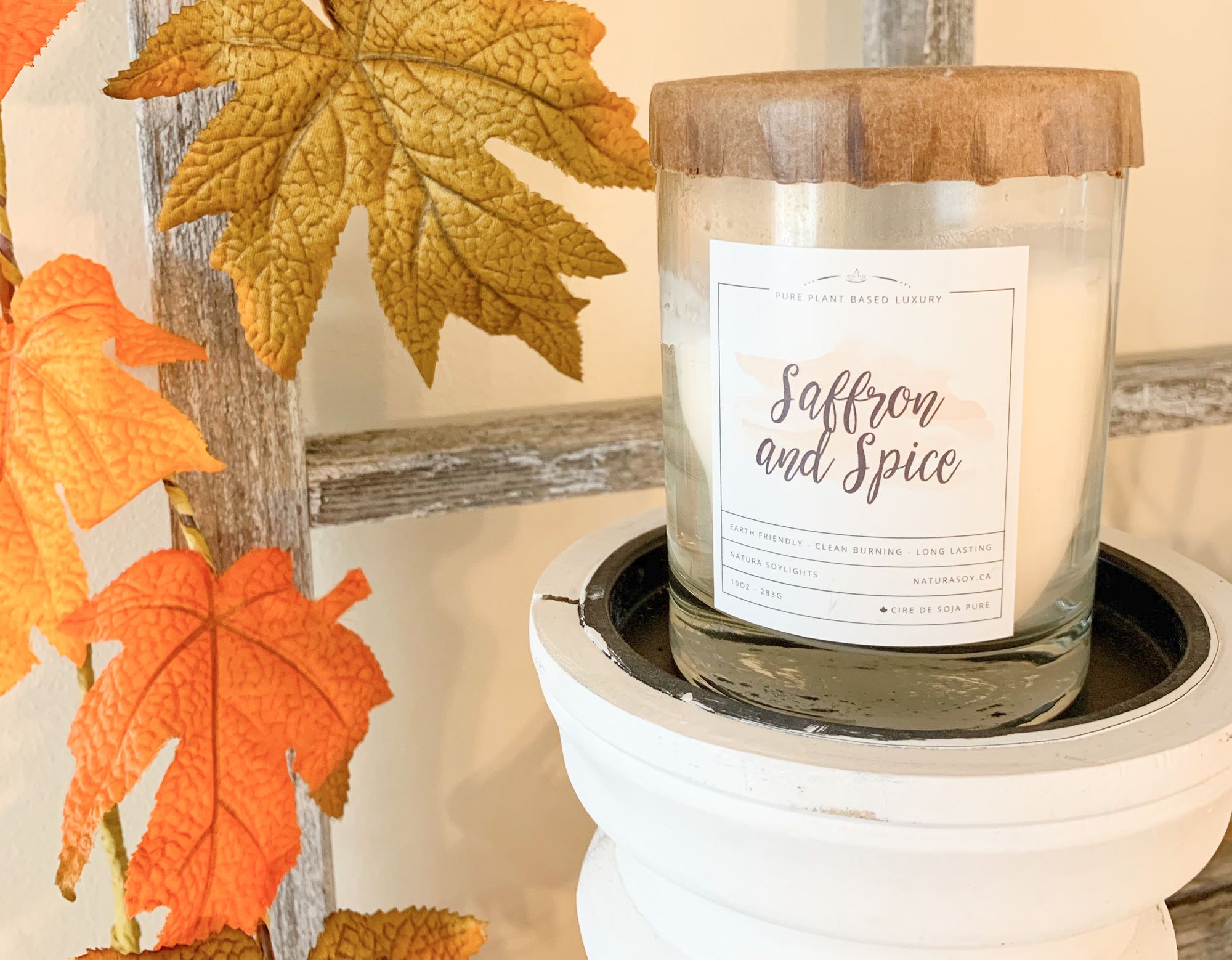 ---
Last, but certainly not least, MUGS for all your cozy hot drinks! Those who know me off the screen know I have a serious mug addiction! So I have channeled my addiction into seasonal mugs. I change them up and out each season. So for fall, here are a few of my faves. All of these are from Winners and Superstore. Inexpensive and they make me smile.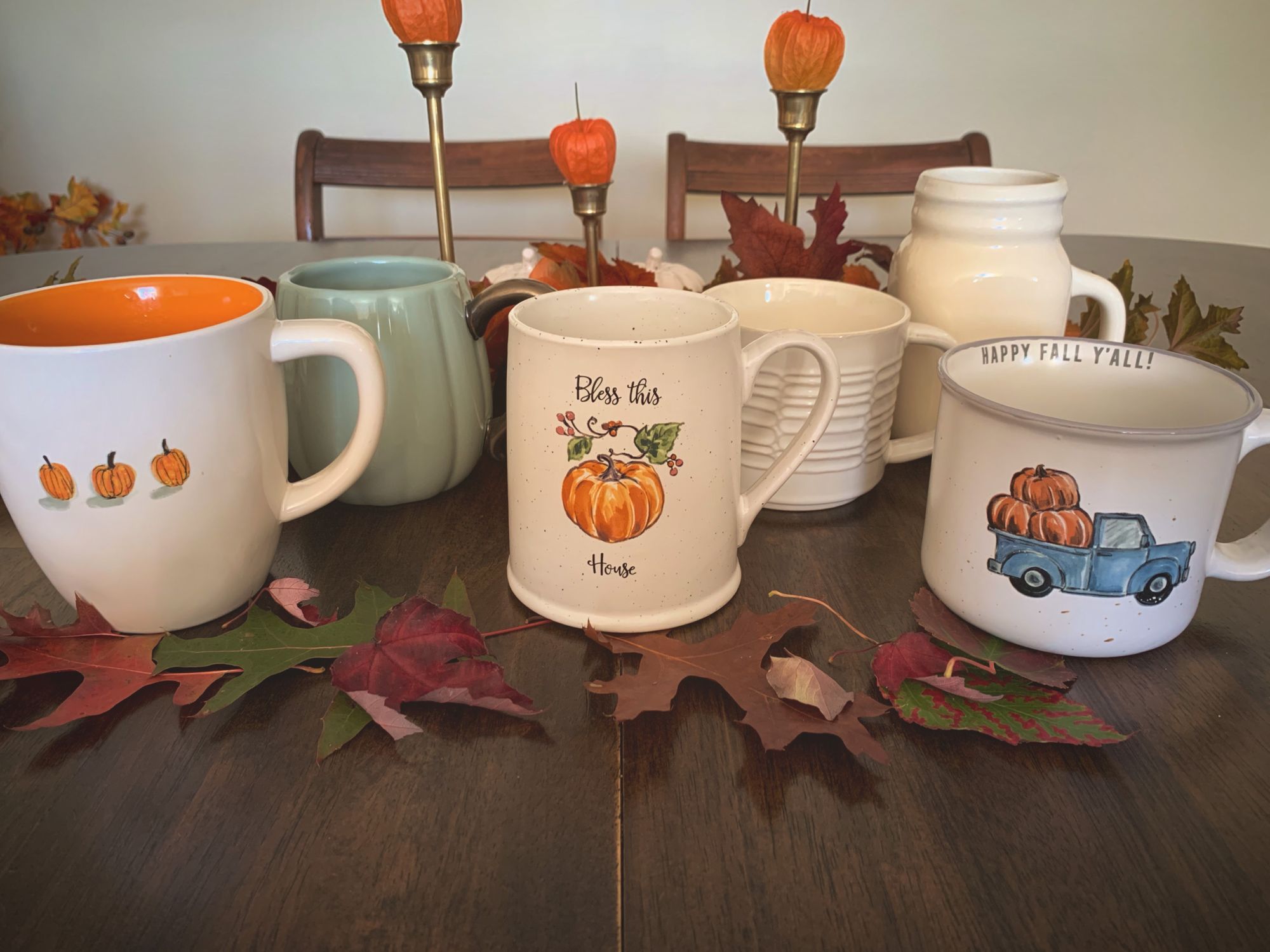 ---
There ya have it. A list of my fall faves this year! Whatever yours are, enjoy them. The seasons are fleeting and we need to enjoy every moment we can and glean from what that specific season has to offer. Until next time!