Downtown I had seen some beautiful arrangements, but $40 each was not in my budget. So I decided to trim my hedge a bit and found other plants around the yard to use. I'm actually really happy with how they turned out and will be doing this from now on instead of wasting money. The only thing different I'd do next year is add some florist foam in the bottom of the containers to help it all stay put. Who knows perhaps I'll get around to it this year.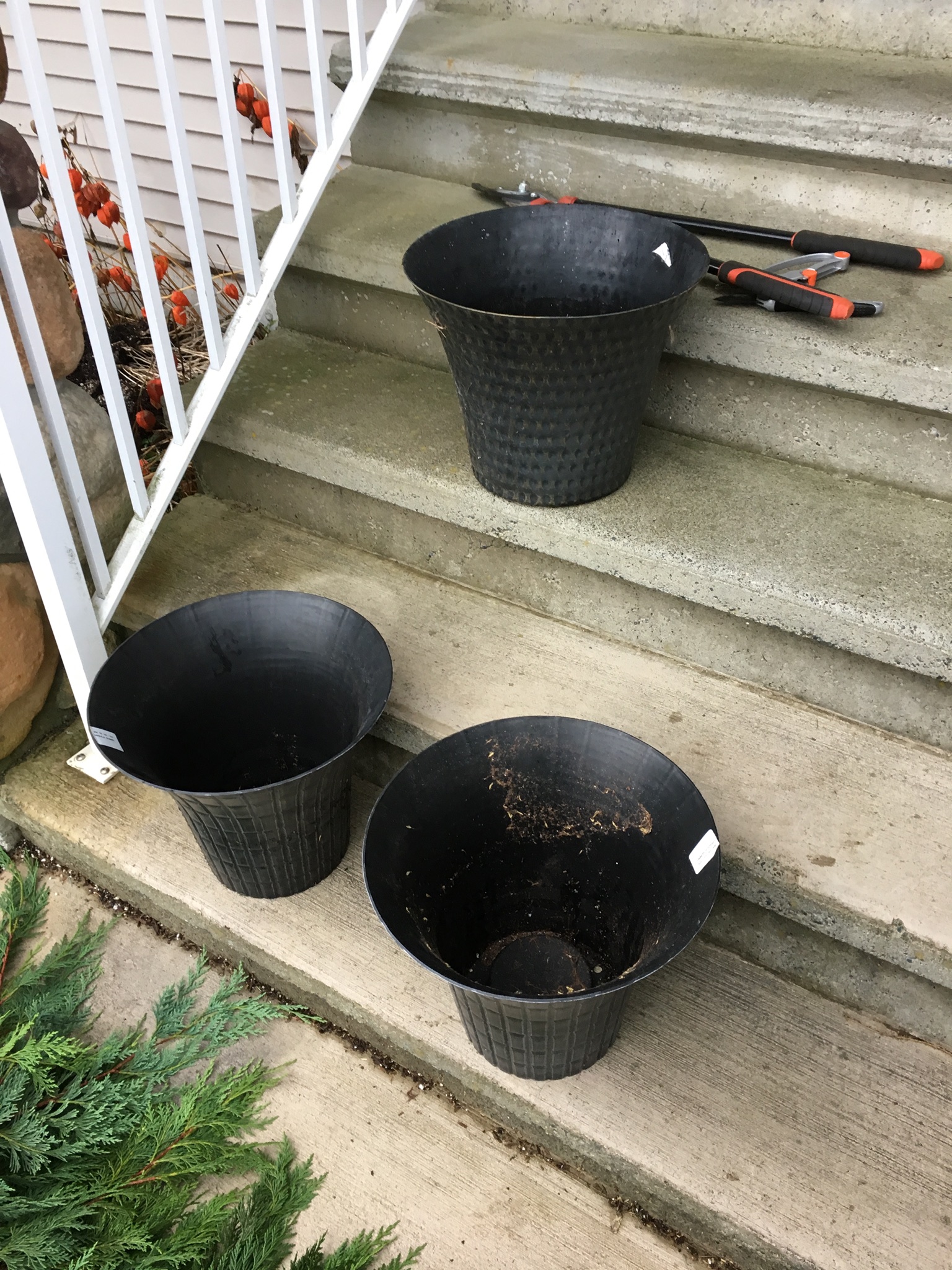 These were the post from the fall Mum's I get from Costco. I had three but decided to only do two.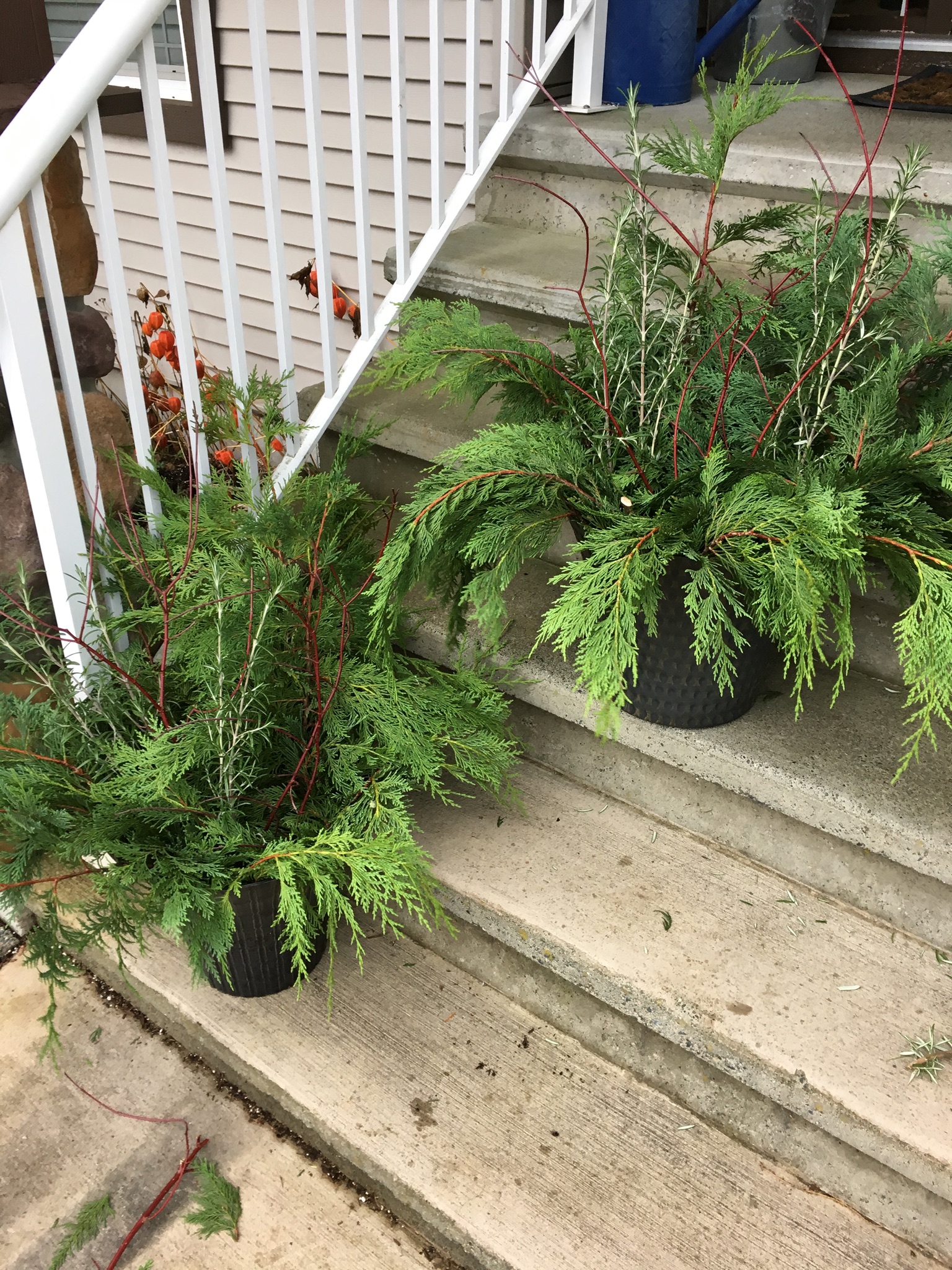 Cedar from the hedge, some bush branches from the back yard willow, rosemary from the garden, and some clippers were all I needed. Still hoping to nab some holly from my Nana's, but either way I love the color, and it smells so good!