I found this super easy Christmas treat idea on Joanna Gaines' Insta and so next time I was at the store I remembered to grab the items and give it a try- No idea what to called them, but oh my!! SO GOOD!! And super easy for our littles to help with too.
You'll Need:
1.Pecan Halves
2.Pretzels
3.Rolo Candies ( I used the mini's)
Step 1: Preheat your oven to 350 degrees. Line a baking sheet or two with parchment paper.
Step 2: Arrange your pretzels with a bit of space around each one.
Step 3: Add a rolo to the top of each pretzel. Then pop into the oven for about a minute. (Keep an eye, it doesn't take long.) Just so they'll mush under the pecan.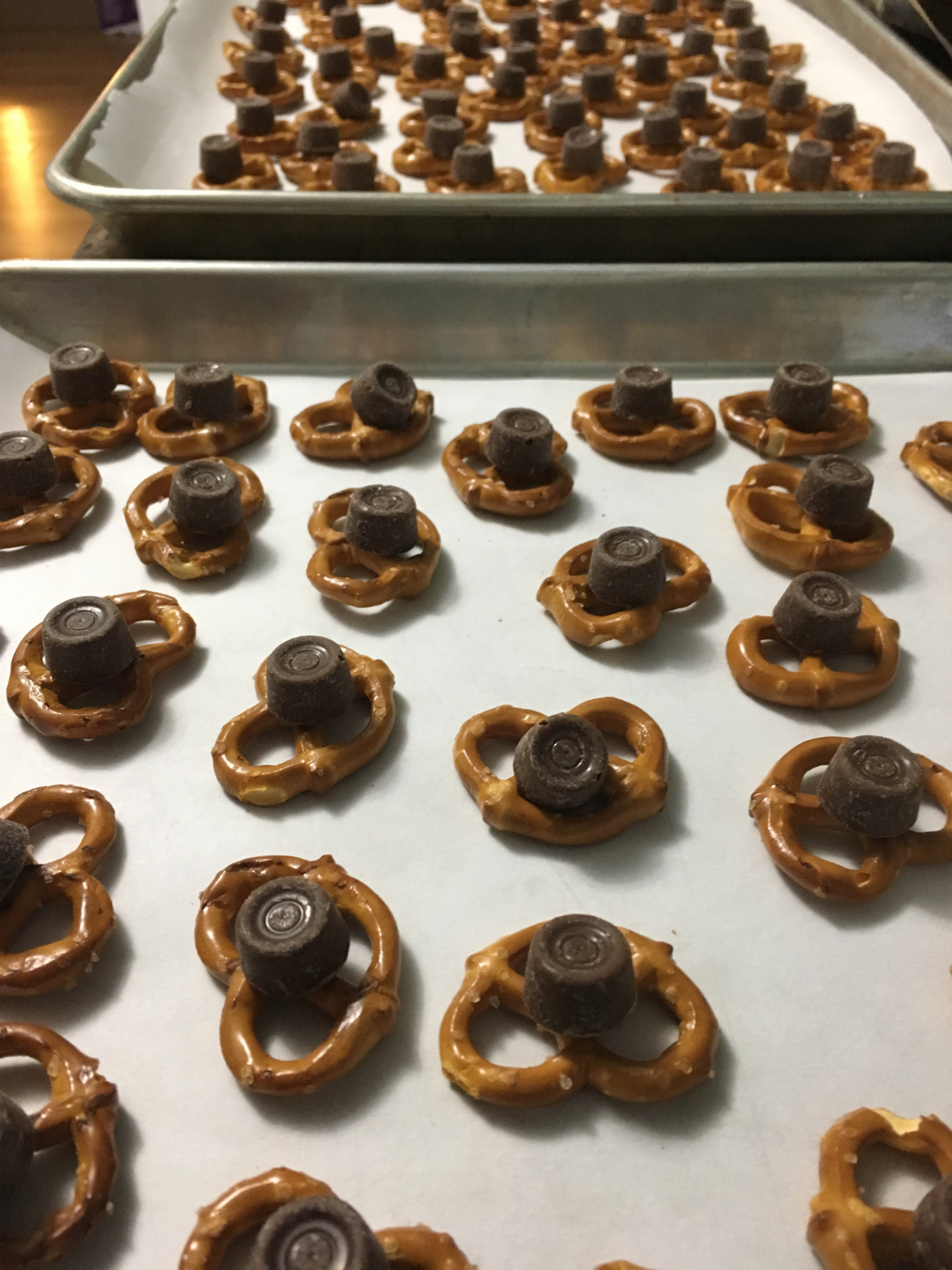 Step 4: Pull from the over, and promptly begin pushing pecan halves on top of the melting rolo. Let cool and Ta-Da!!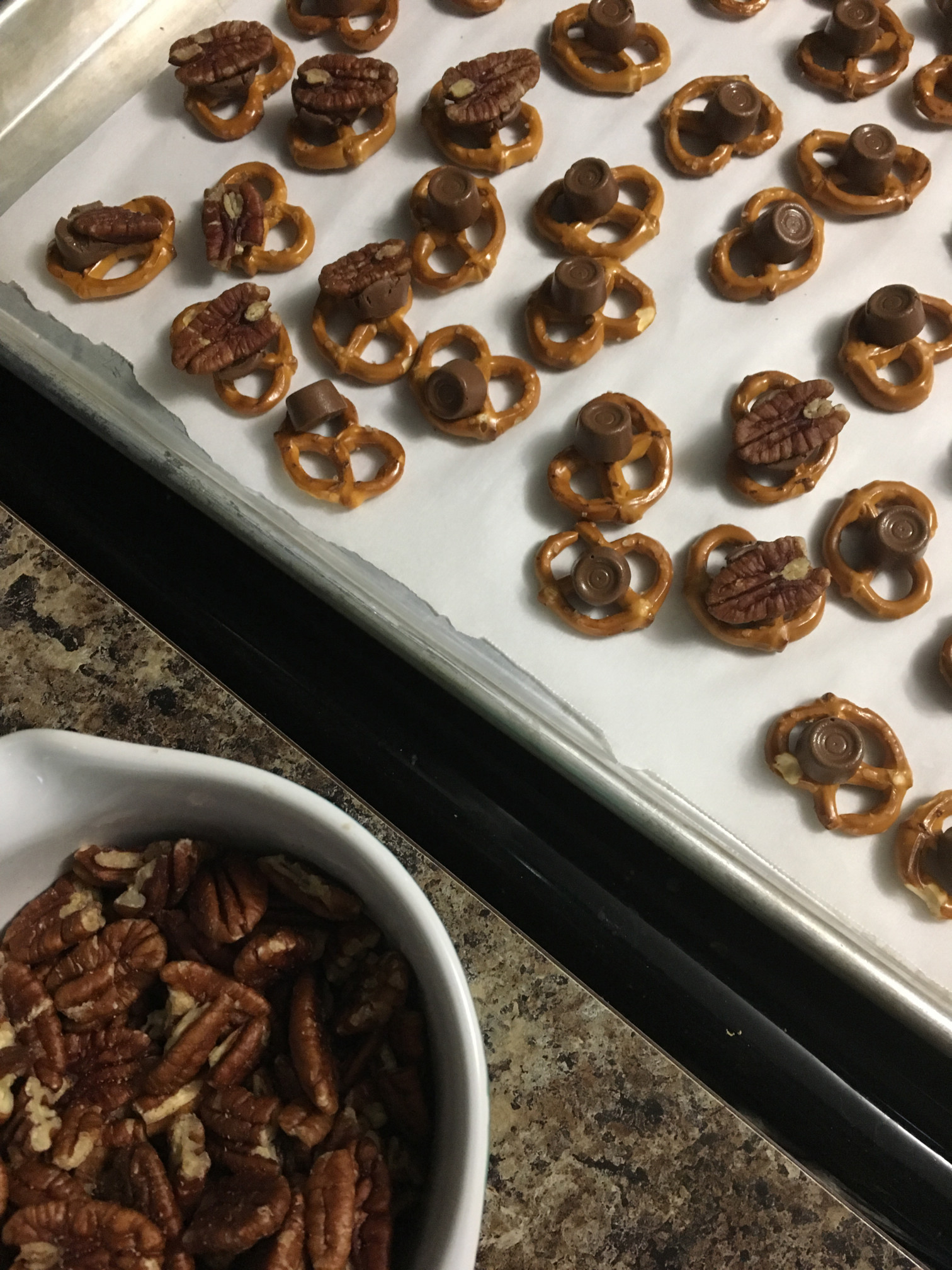 Best thing ever and the kids actually enjoyed helping. Best part for me it was low stress but fun. And today we needed something right along those lines! It was a bit of a doozie between my boy and I today.