We have been getting some amazing produce from our local CSA program as well as our own garden. But sometimes items that are in season don't align with what you usually make, that is when things like this salad happen! I hope you enjoy!!
(Take note that the veggie mixture you cook can create enough for 4-5 salads and will store in an airtight for a week very nicely. SO, it's a great make ahead for a weeks worth of salad toppings. For more than two salads, just add more greens, and canned tuna to you ingredients list.)
Ingredients:
4 Cups or 4 big handfuls of Salad Greens (Reminder: This is only for two salads.)
1 Can of Flaked Tuna
1 Cobb of Corn, Shucked
1 Medium Green Zucchini
3-4 Small to Medium Beets
Large Handful of Snap Peas
2 Tbsp. Olive or Avocado Oil
3 Tbsp. Fresh Dill, chopped
Salt and Pepper to taste
1 Peach or Nectarine sliced
Feta or Shaved Parmesan
1.Wash and peel all of your produce. Stand you cob of corn up in an high edged bowl and cut the kernels off with a sharp knife (as shown below).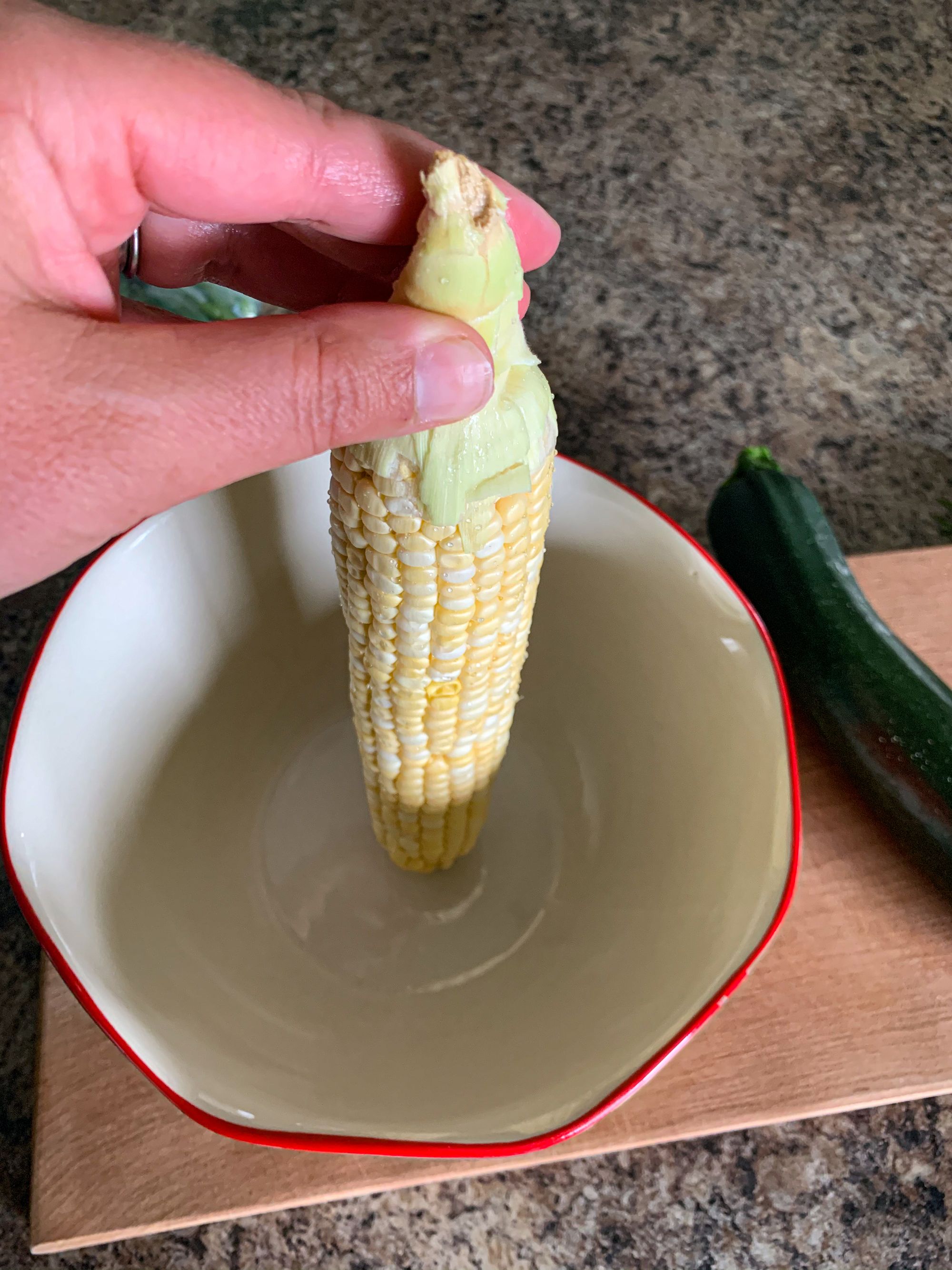 Mandoline your beets and zucchini nice and thin so they cook quickly, but be careful, after cooking you still want these to have a light crunch.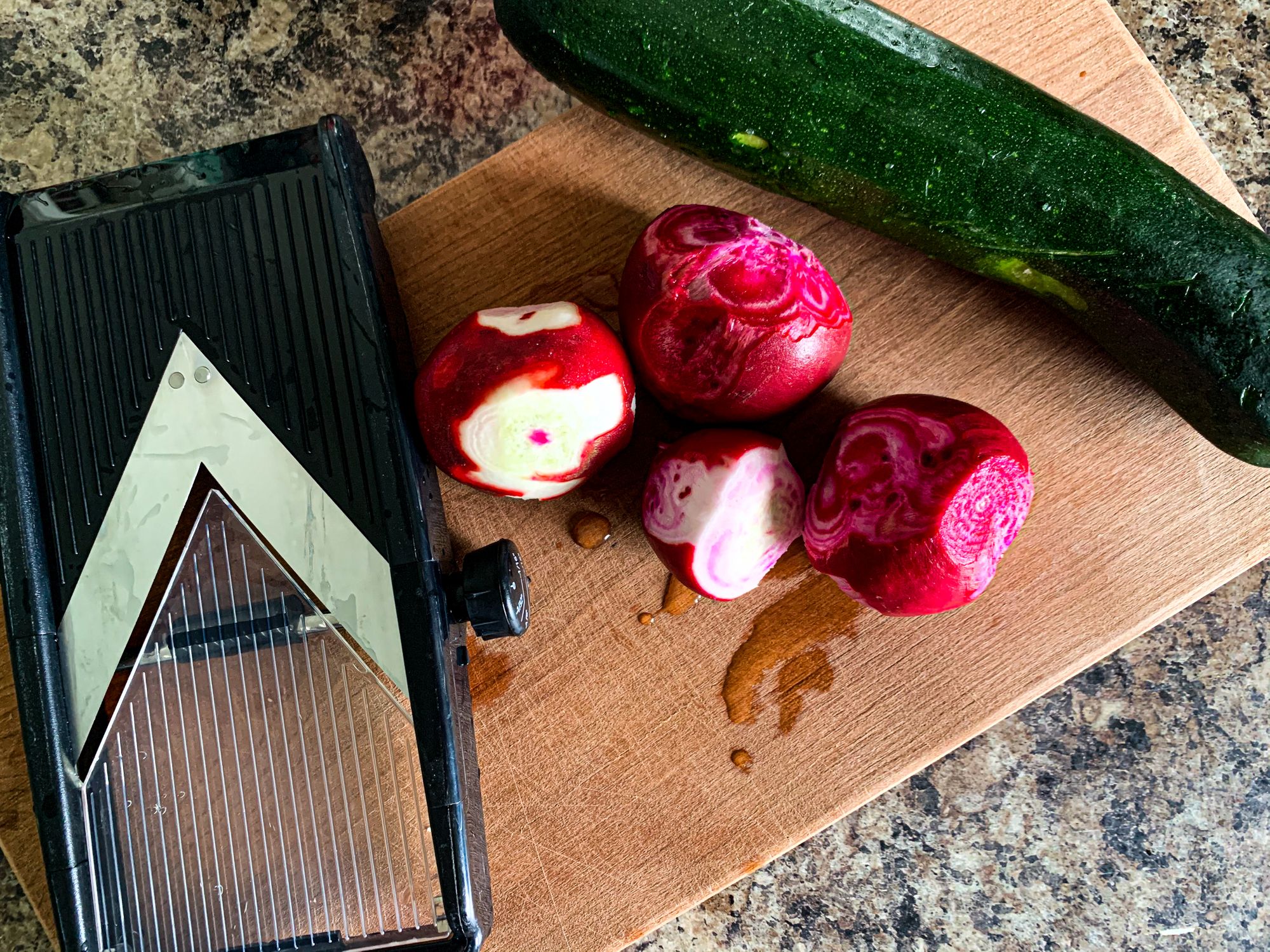 3.Heat your oil over medium-high in a large non-stick frying pan or wok and add your corn, beets and zucchini along with a dose of salt and pepper. Stir to combine and cook for 3-5 minutes until the zucchini begins to soften. Toss in your snap peas and dill, stir to combine and cook for another 3 minutes until heated through. Remove from heat and set aside.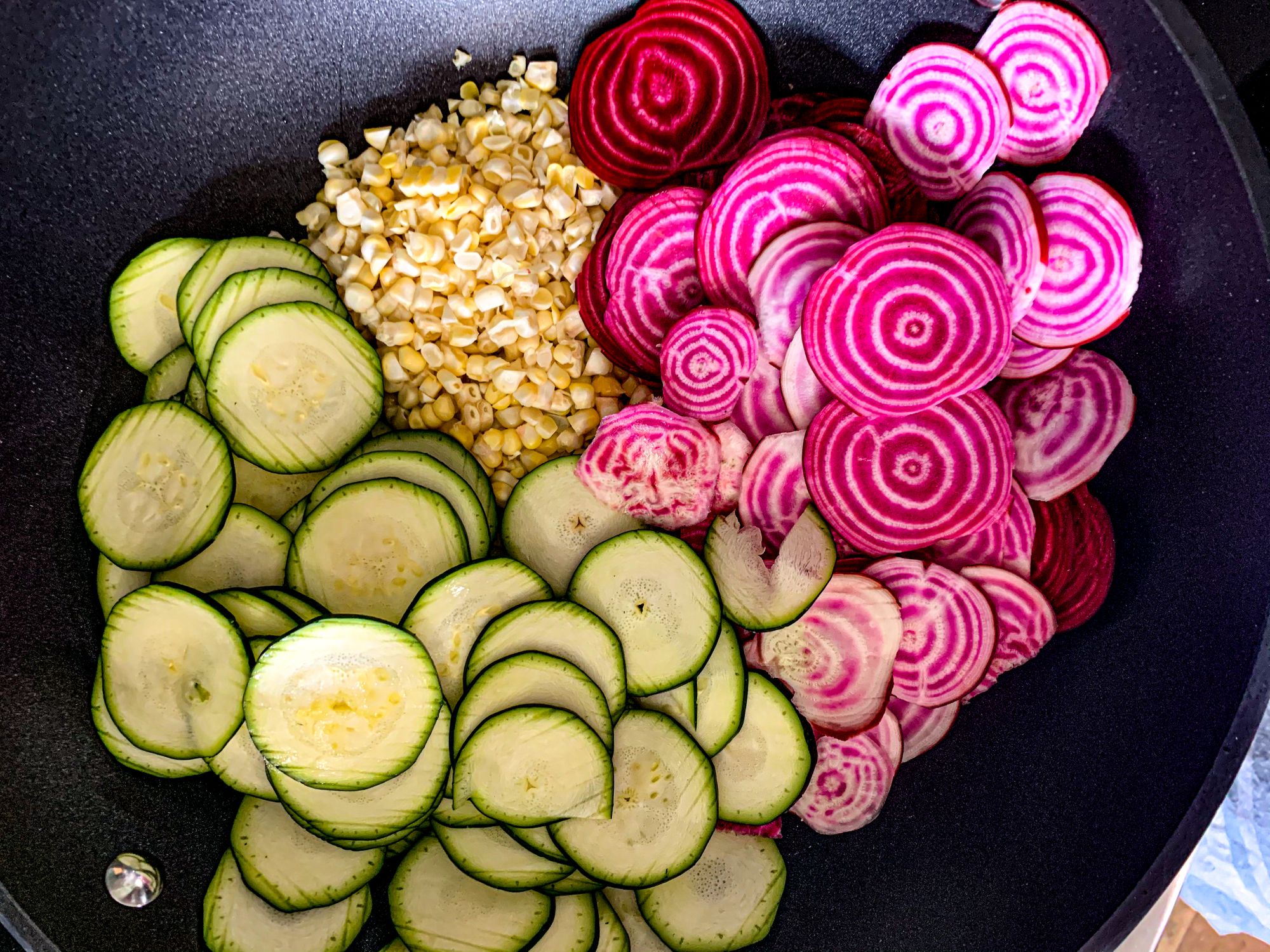 4.Plate your washed salad green and top each with half the can of tuna.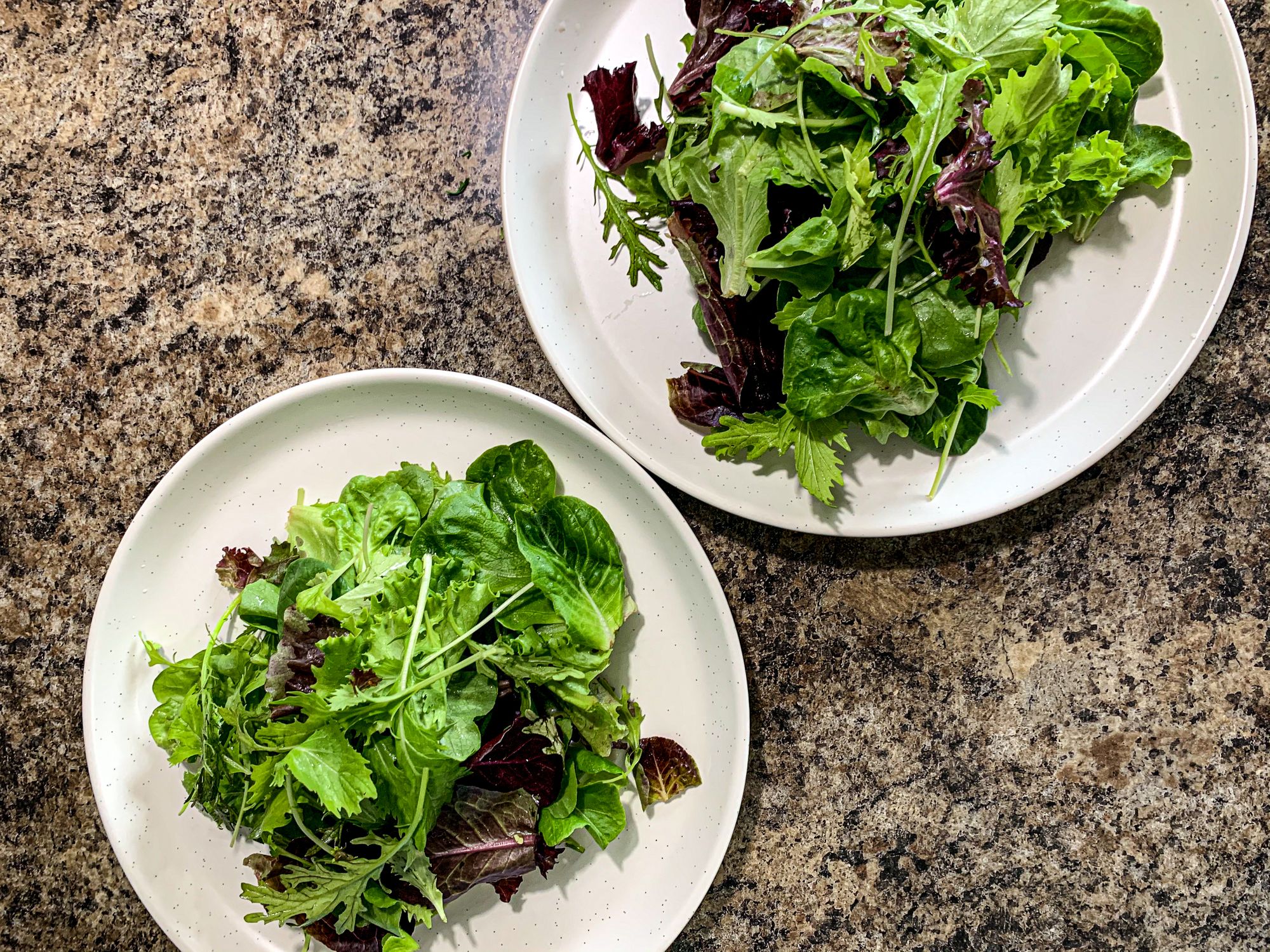 Spoon over as much as you'd like of your cooked veggie mixture. Top with a few slices of peach (or nectarine) and some shaved parm or feta crumbles.
Sprinkle a little more dill and voila!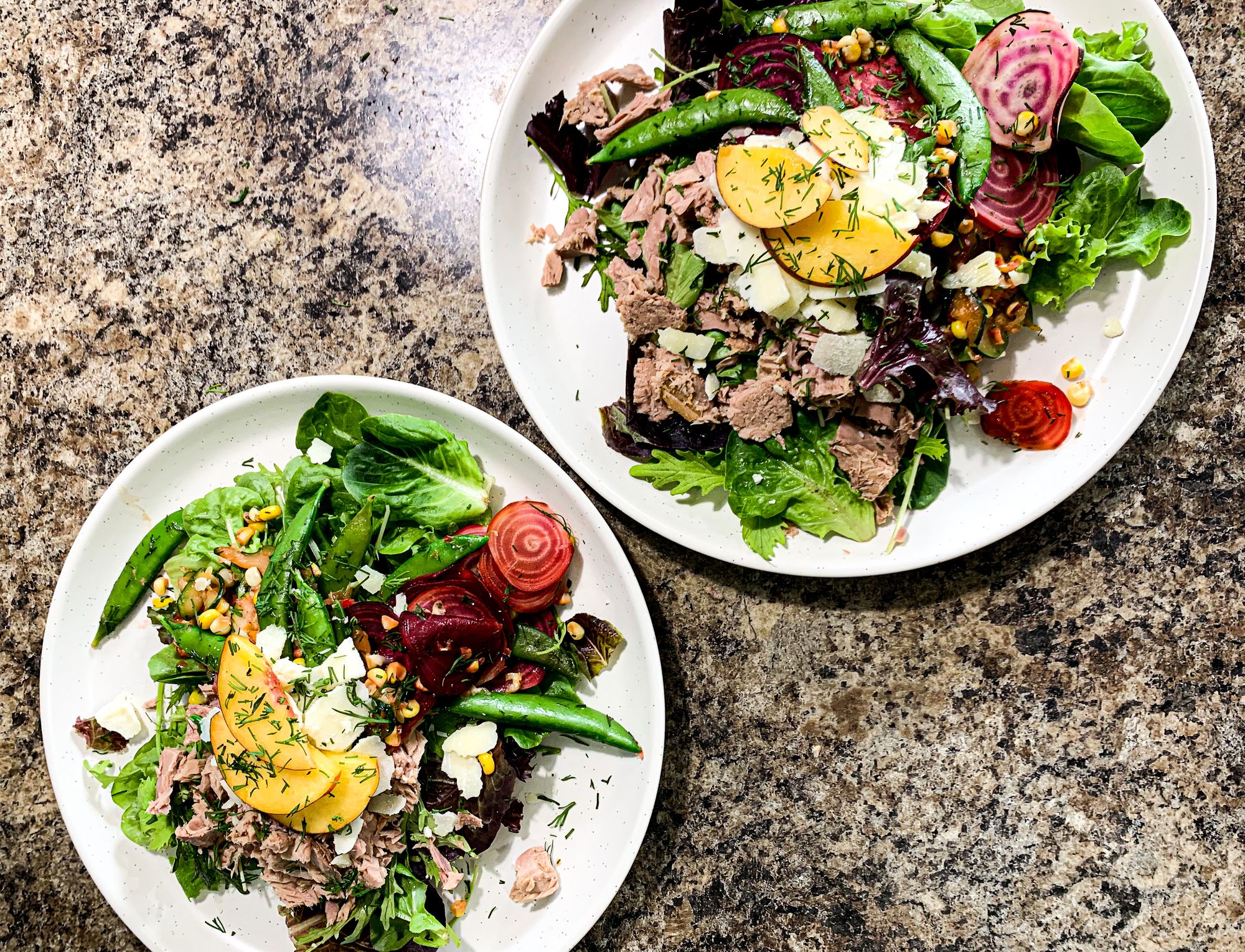 ENJOY