Happy August Everyone!
My latest read has got me in the mood for fresh ingredients and creating something from scratch on my own terms! I was very excited to create this dish. And even more excite to eat it. And now, I am thrilled to share it with you.
Ingredients:
-4Tbsp.Olive Oil
-half medium Onion,chopped
-8 Chicken thighs, cut into strips
-2 Bell Peppers,cut into slices
-head of Broccoli,cut into pieces
-1 small Zucchini
-1 ripe Nectarine
-2Tbsp. fresh Chives,chopped
-2Tbsp. fresh Oregano,chopped
-fresh ground pepper to taste
-salt to taste
-2 Tbsp. Balsamic Vinegar
Step 1: Heat 2 tbsp. olive oil in a wok over medium high heat. Add onion and cook until softened.
---
Step 2: Add chicken pieces to wok and add salt and pepper.
---
Step 3: While you monitor your chicken, cut up your veggies as herbs as the next steps will go by quickly and you don't want your vegetables to get mushy while cooking.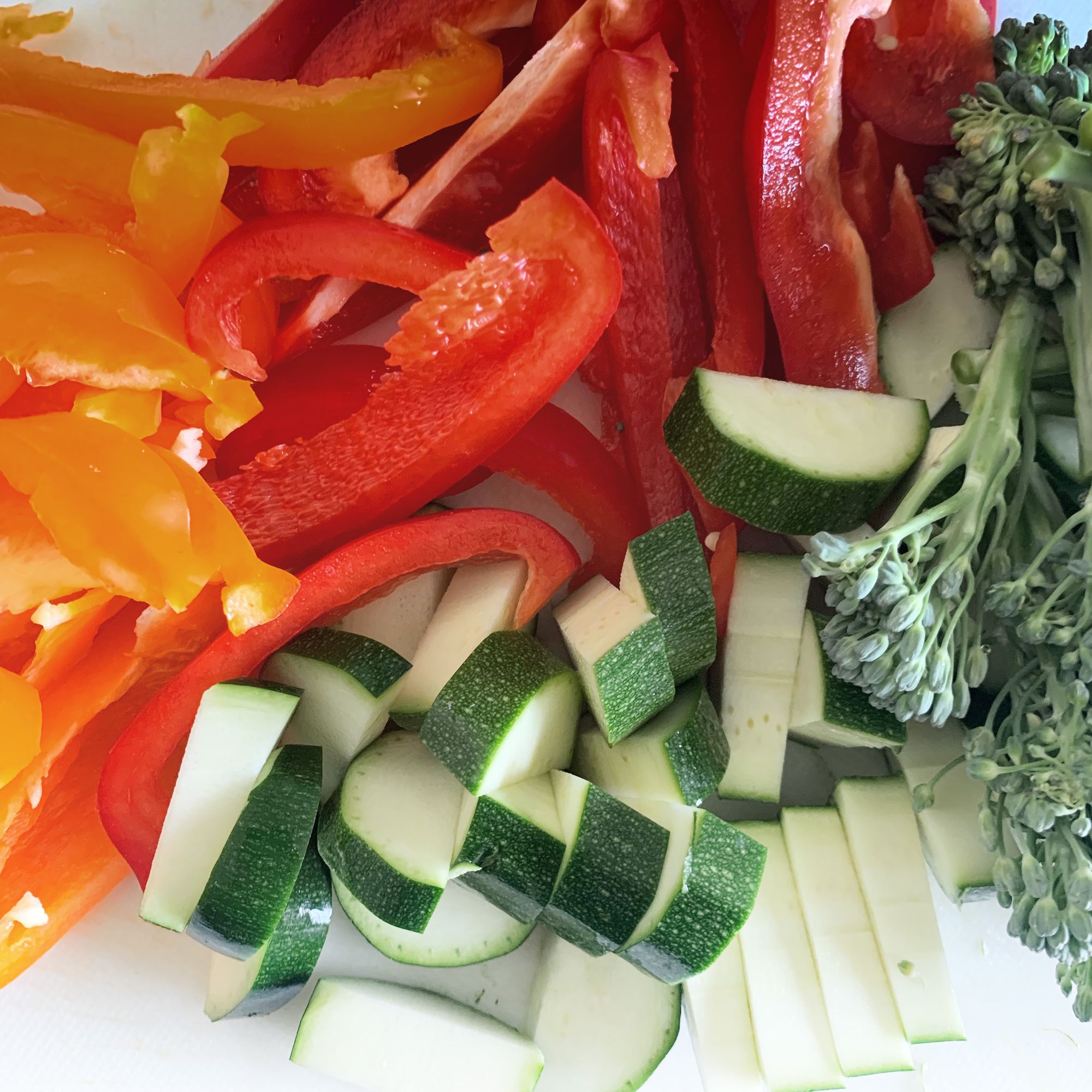 ---
Step 4: Cook the chicken until the pieces are cooked through. Then remove from wok and set aside.
---
Step 5: Add another tbsp. of oil to your wok, along with the cut up veggies to the wok.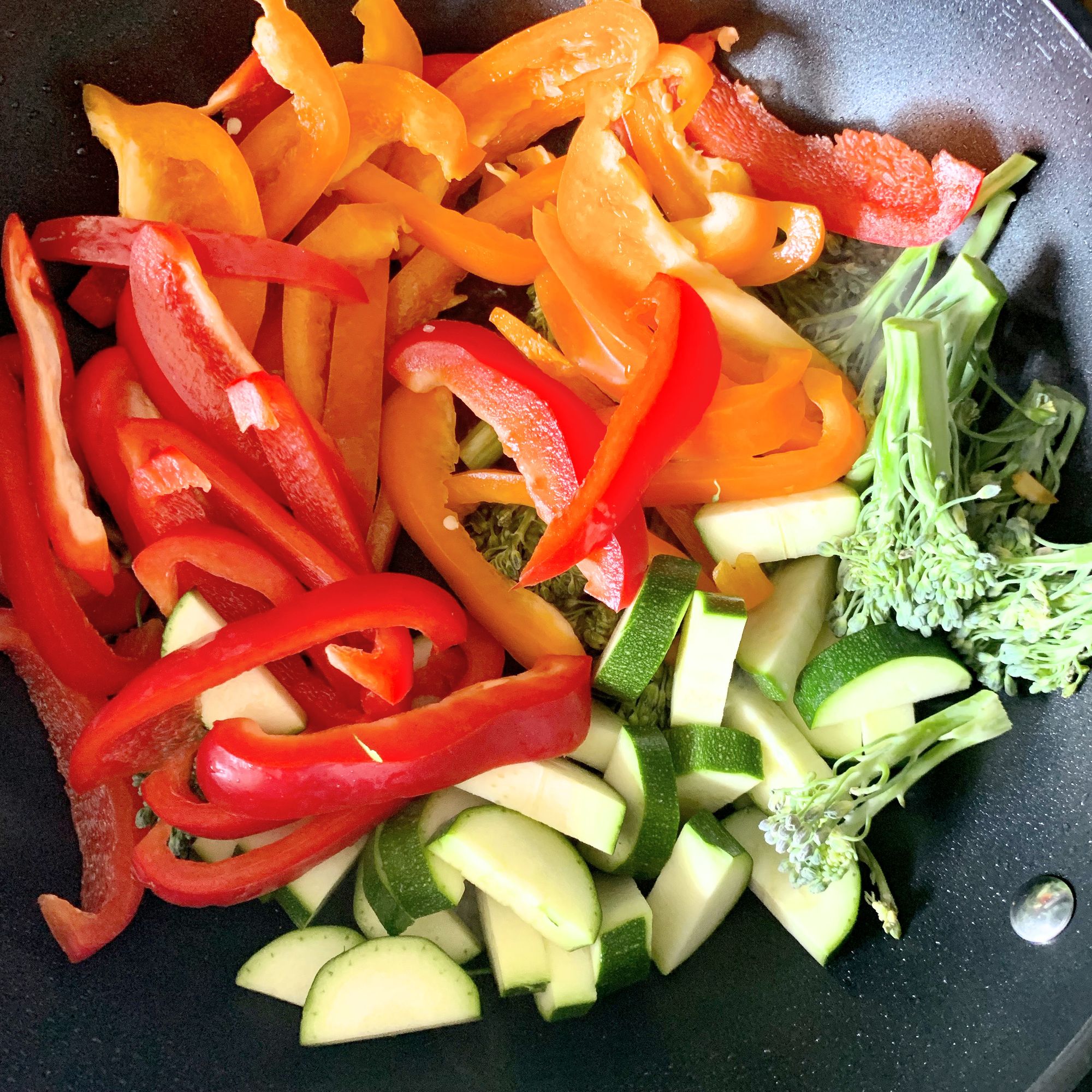 ---
Step 6: Add your herbs and cut up nectarine.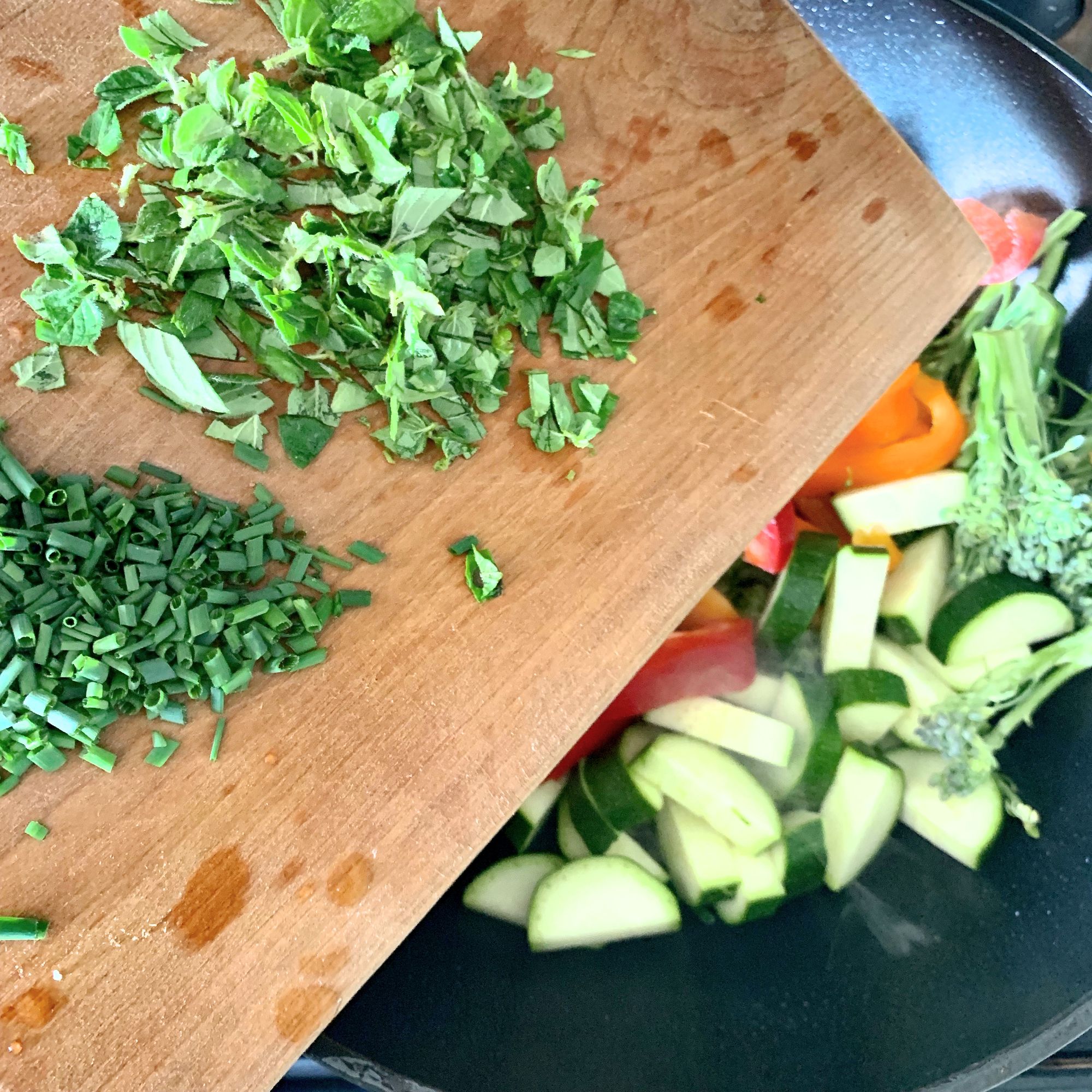 ---
Step 7: Once the vegetables are cooked through, toss in the chicken pieces  and your balsamic vinegar. Bring the whole dish back up to temp.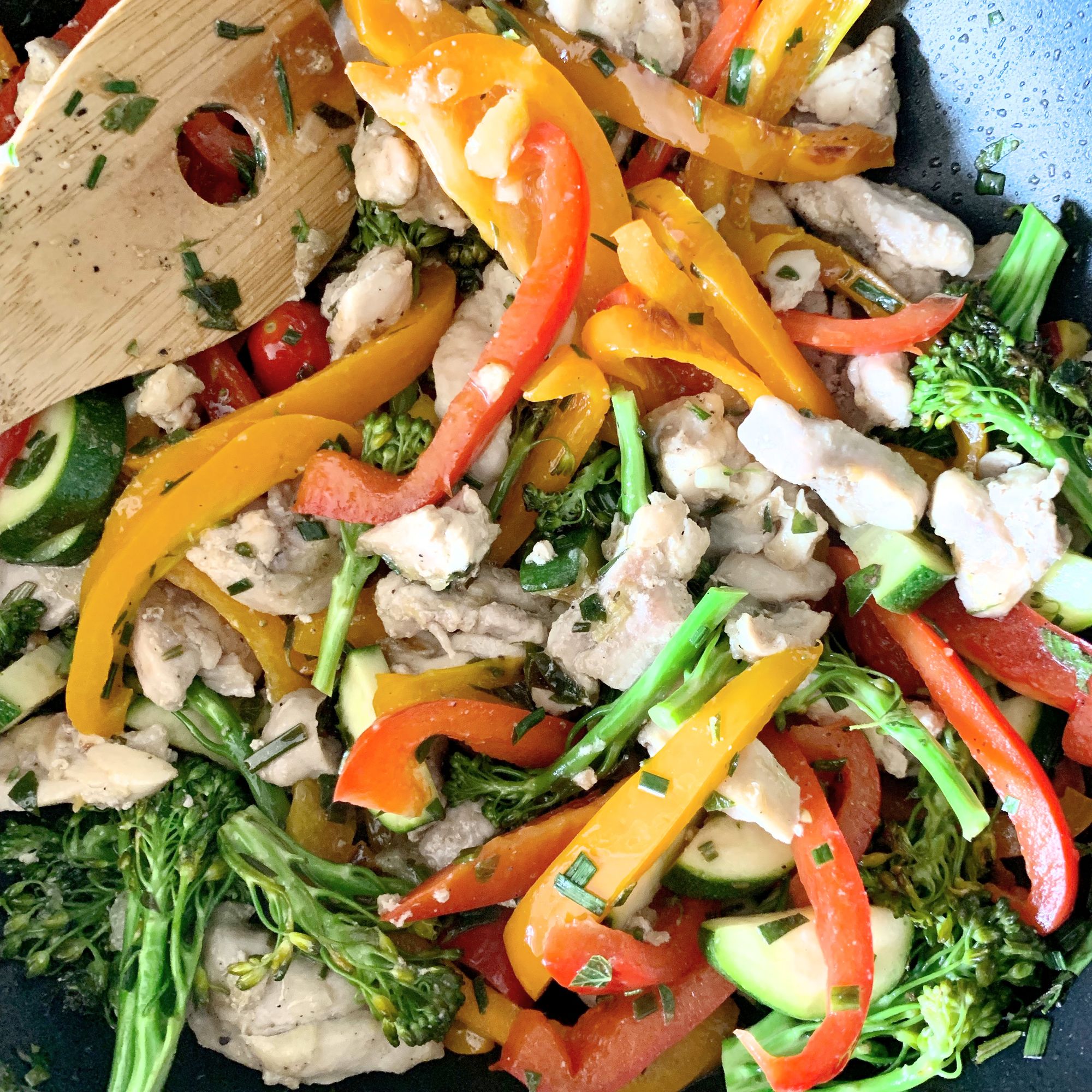 ---
Step 8: Serve hot over a bed of rice or quinoa. Enjoy!