Oh my, YUM!
This soup was amazing and will be going down on the "must make again" list.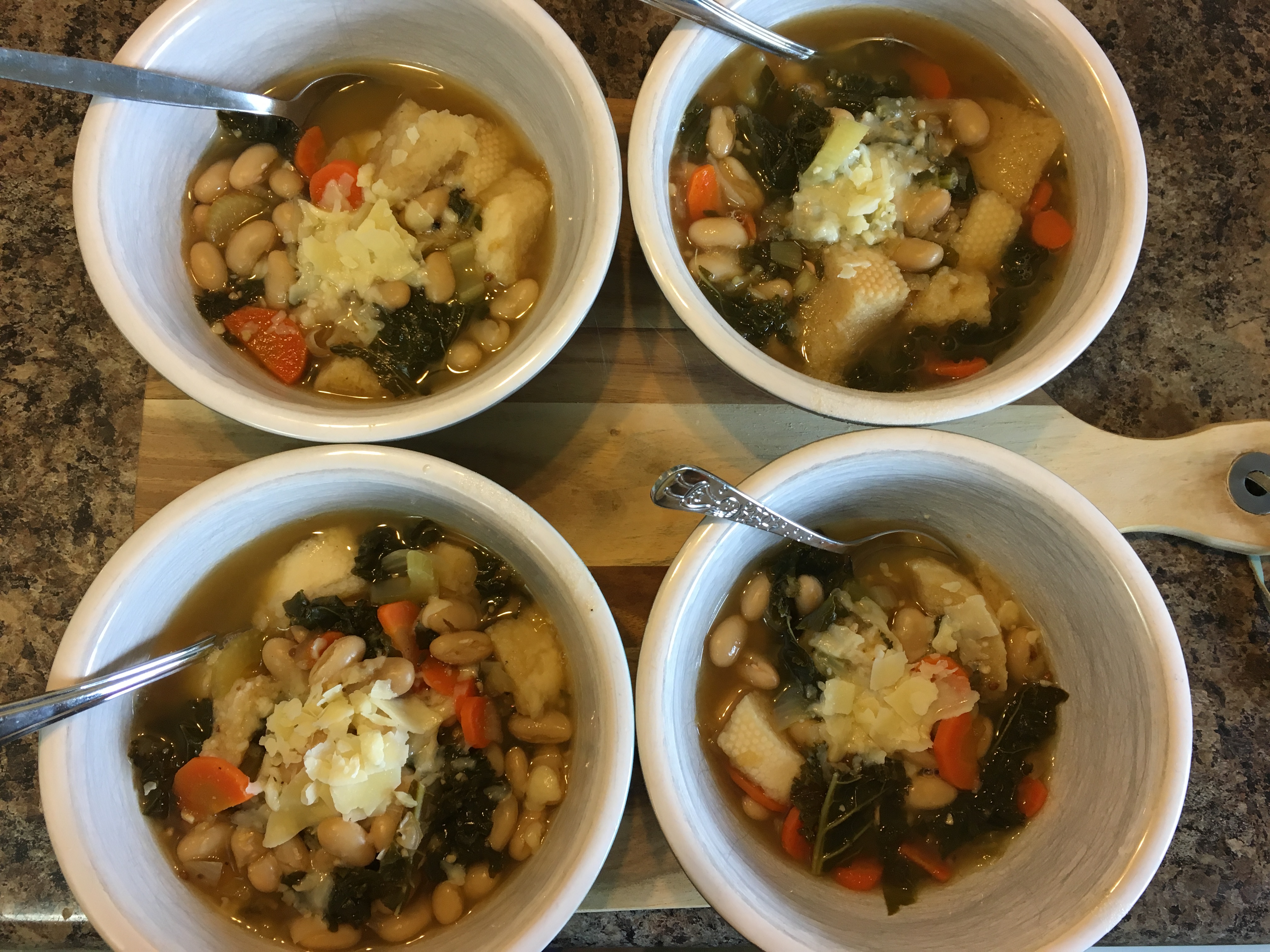 *Note: I could not find cannellini beans, so I used white kidney beans instead. Worked just as well.
Ingredients:
1/2 pound dried cannellini beans, rinsed and drained
3 tbsp extra-virgin olive oil
1 medium yellow onion, chopped
2 medium carrots, chopped
2 celery stalks, chopped
4 garlic cloves, minced
1 15-ounce can crushed tomatoes
8 cups low-sodium chicken broth
1 bay leaf
2 fresh sage leaves
2 sprigs fresh thyme leaves
1/2 tsp fresh ground pepper
6 cups kale, chopped
8 slices of crusty whole grain bread, torn into 1 inch pieces
1/2 cup grated parmesan cheese
Directions:
1.You must set up the beans overnight first!! To do so, place the beans in a large pot and fill with cold water until it covers the beans by 1 inch. Cover the pot and place in the fridge to soak overnight.
2.Drain your beans and refill the pot with cold water again. Bring to a boil over medium-high heat, reducing to low and let simmer until beans are cooked, about 1 1/2 hours. Drain the beans and put them in a large bowl. (These steps would be easy to do ahead of cooking day for the soup. Once cooked the could easy sit in the fridge until ready for use. Up to a few days anyway.)
3.In a large pot, heat our olive oil over medium heat. Add the chopped onion, celery, and carrots. Stir until coated in the oil. Cook, stirring occasionally, until the veggies are beginning to soften, 12-15 minutes.
4.Add the garlic and cook, stirring constantly until you can smell the garlic. Add the tomatoes, broth, bay leaf, sage, thyme and pepper. Increase the heat to medium-high and bring to a boil.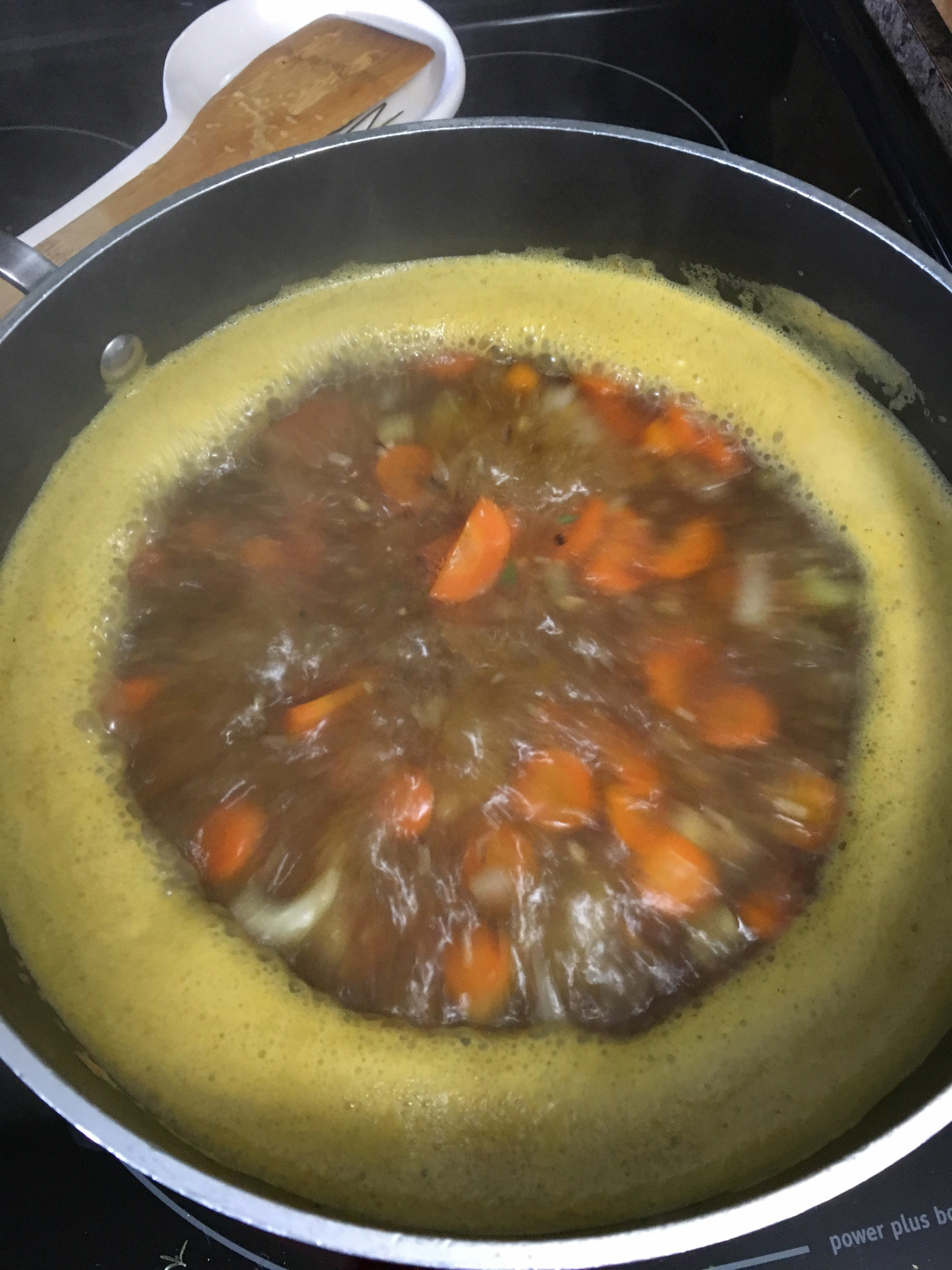 5.Add the beans and kale, cover and reduce heat to low. Simmer for 25 minutes.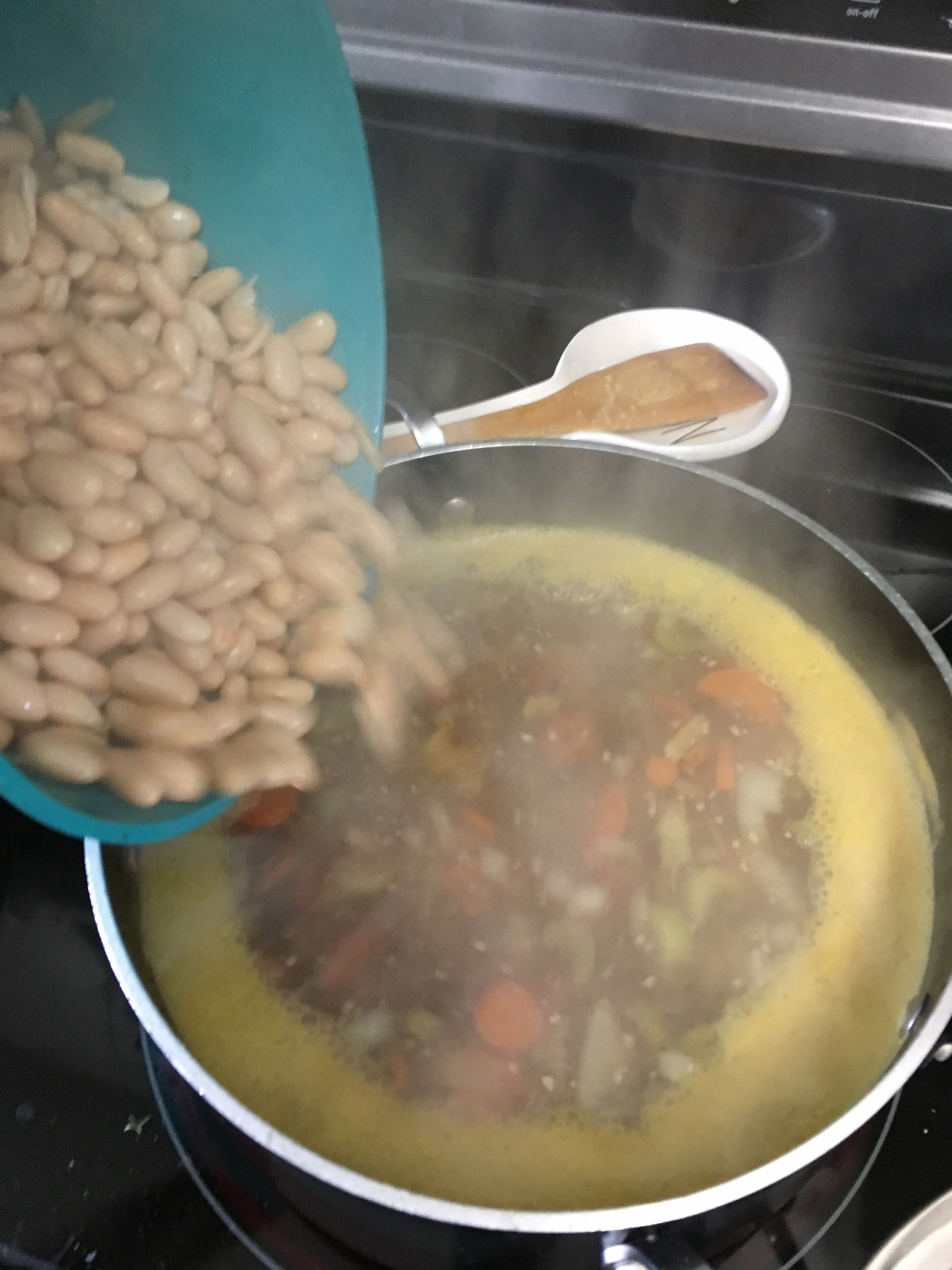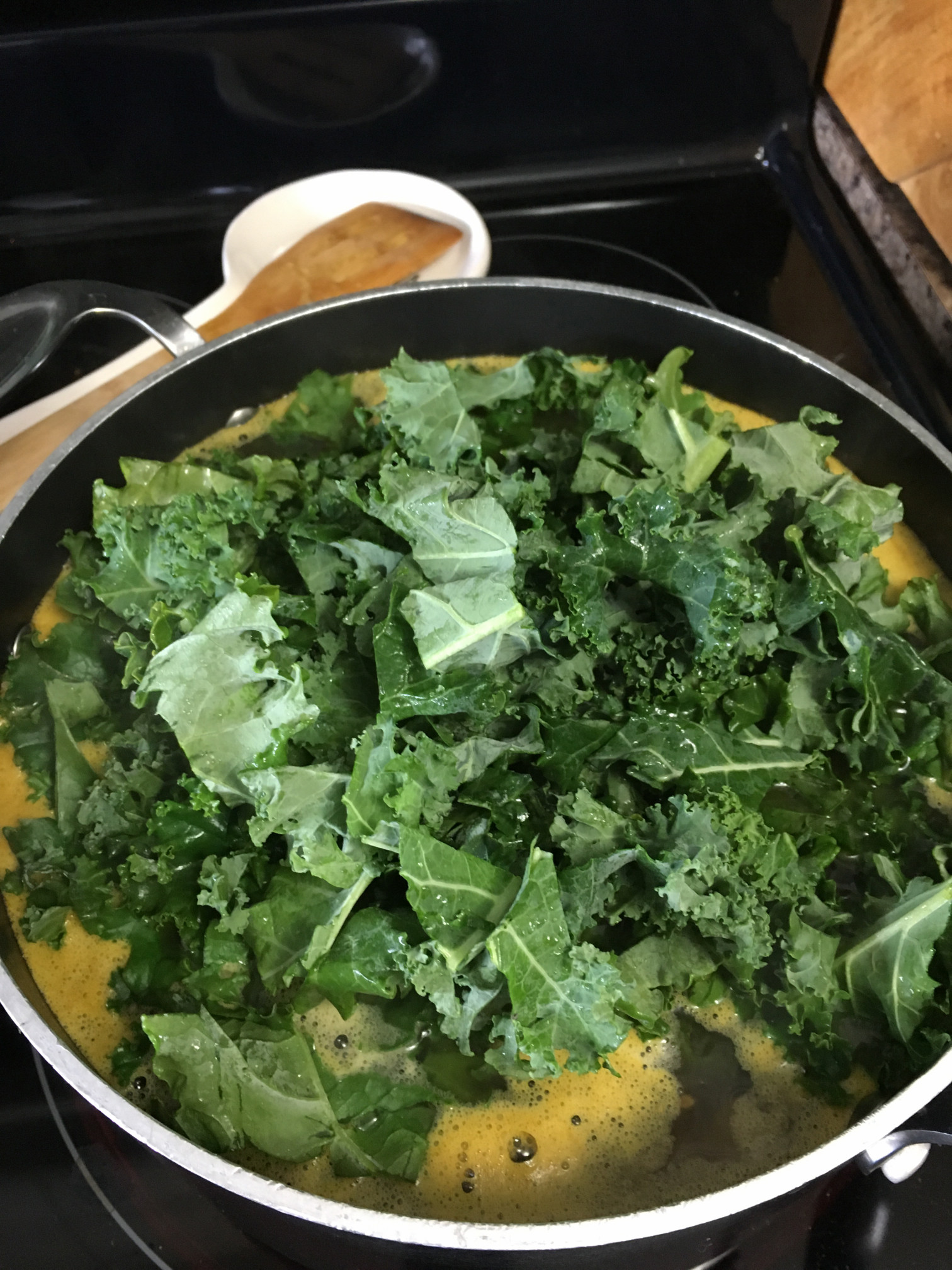 6.Uncover and stir in the bread. Simmer for another 10 minutes.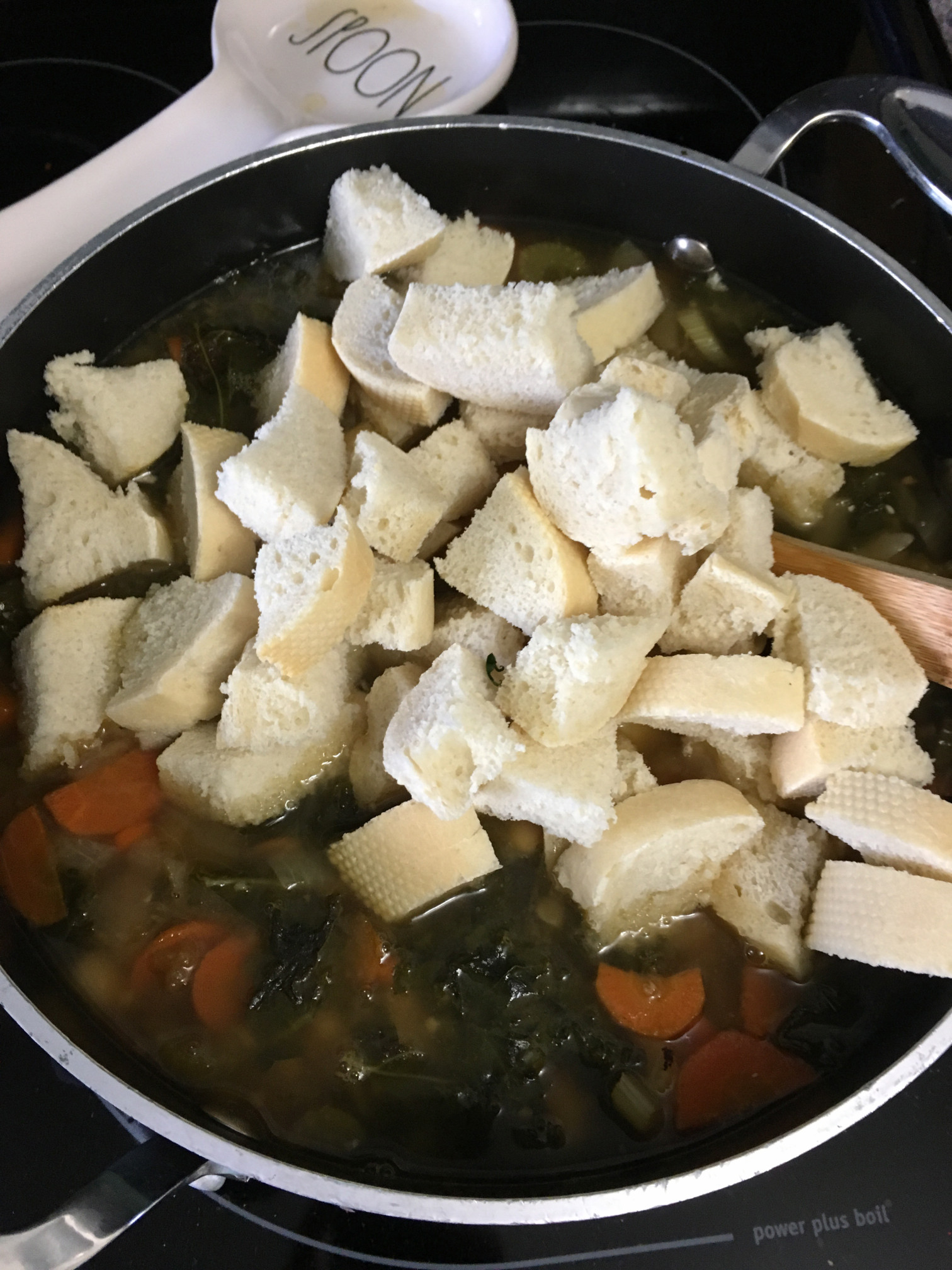 7.Ladle the soup into bowls and top each serving with at least 1 tablespoon of parmesan cheese...more if it's me,(wink wink).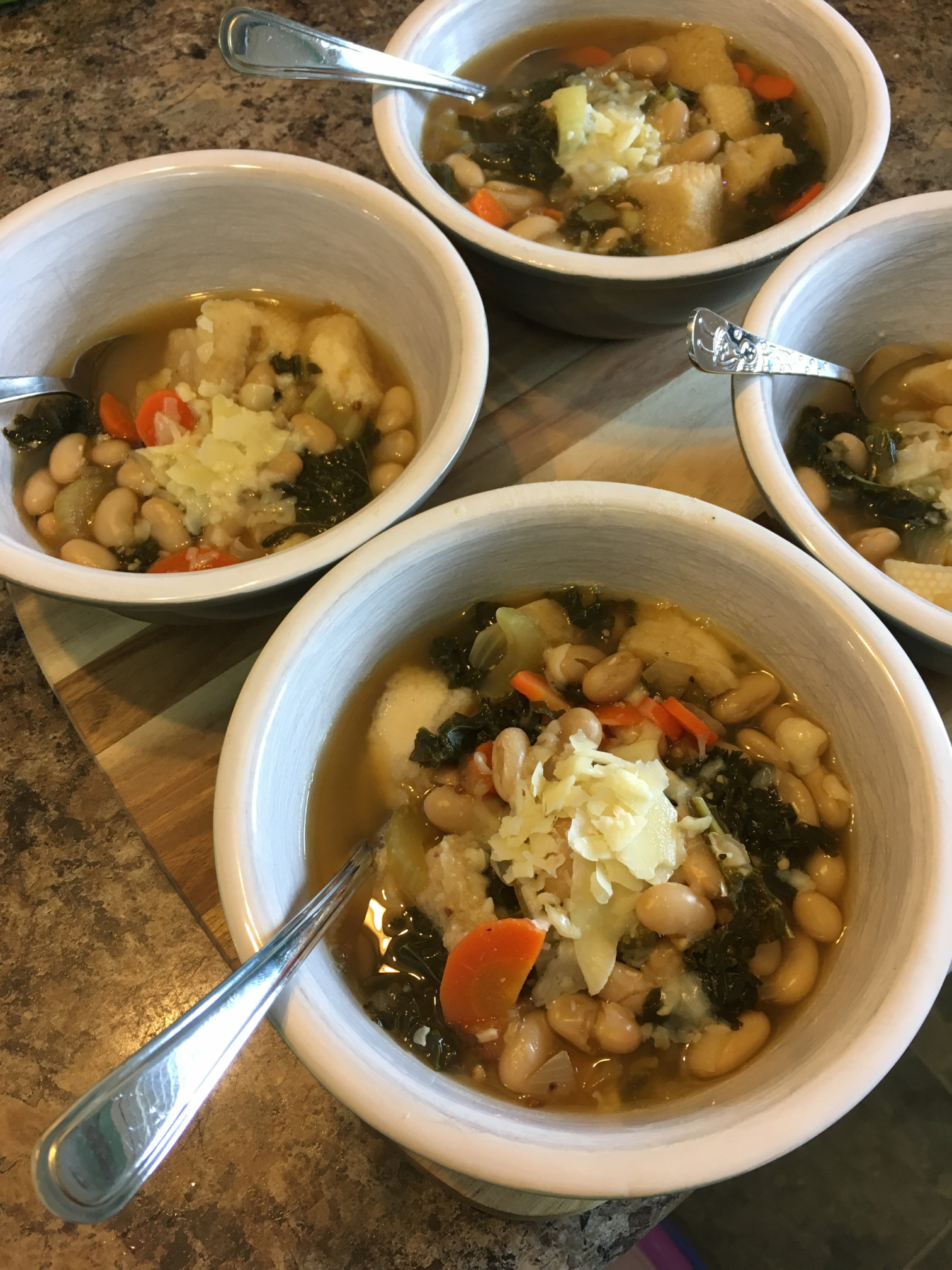 And enjoy!